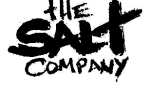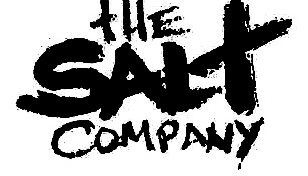 By Jordan Prihoda,
Earlier this year I was eating lunch at UNI's dining center. I noticed a guy was sitting alone in a booth and figured I would go sit with him. I sat down and introduced myself. One thing led to another and I invited him to Salt Company with me. He was skeptical at first but then finally agreed to come. I wasn't sure where this was going to go but I began praying for him. After Salt Company that night he told me that he enjoyed it but was still not very interested.
Later that week I grabbed some time with him playing basketball because I thought this might be a cool opportunity to ask him about his personal relationship with Jesus. I asked him while we were playing what his thoughts on religion were, and he told me that he didn't follow Jesus and had absolutely no desire to start now. I was bummed out but told him "Nathan it's going to be God that changes your heart, and when you are ready to hand your life over to Christ come find me." I told him I would pray for him and then our conversation ended.
Nathan continued to come to Salt with me throughout the first semester, but each time I asked him what he took away, it was a very brief response and I could tell he really didn't care a whole lot about it. I wanted to give up on Nathan every week. I wasn't seeing any fruit in his life and I had been praying for him every day. I was confused why he was still coming to Salt if he wasn't taking much out of it, but he said he enjoyed attending.
We split ways for the break and went home for Christmas. About a week before coming back to college I got a text from him that was one sentence. It said, "How do you feel fulfilled?" I texted him back that I feel completely filled up through Christ and Christ only. He then texted me that he was ready to have a sense of purpose to his life and hand his life to Christ.
A week later we met at Pancheros and he told me that he lost a very close friend over the break to a tragic accident and that his girlfriend had broken up with him. He told me that he was at an all time low and wanted a way to have purpose and fulfillment to his life. I presented the Gospel again to him and shared that our purpose in life and fulfillment is solely through Jesus Christ. He then told me he was ready to hand his life over to Christ and we prayed together.
After he had accepted Christ he then shared his testimony to our connection group which was interestingly enough the night that we went through John 9, in which a blind man is given sight and chooses to follow Jesus. Nathan's story was such an encouragement to me and to the men in my connection group. It helped me realize that God works whenever and in whoever he chooses.
God also doesn't need me to accomplish his purposes. I have more trust in God than I ever have and am living in obedience and not for results. God is on the move and I feel blessed to be a part of what He is doing in the Cedar Valley through Salt Company.
New Student Leader Has A Passion for Serving Others
During the fall semester, leadership applications are published for students within Salt Company who want to begin leading in the spring semester. After an application and interview process, Paige Cowing, a sophomore, was one of six new leaders brought onto the TSC Leadership team this semester. Paige, a LYHS and communication studies major, fills much of her time on and off campus with students and people throughout the Cedar Valley.
Paige's passion for volunteering has led Paige and her co-leader, Bri Carda, to organize several opportunities for their Connection Group to volunteer throughout the Cedar Valley this semester. In the works are opportunities to serve at the Boys and Girls Club, the Salvation Army, the Northeast Iowa Food Bank, and the House of Hope in Waterloo, IA. Paige's vision for each of these projects is to relationally bond with the girls in their Connection Group, to use their time spent together as an opportunity to serve others, and to spend time ministering in the community. Throughout the semester, Paige hopes that these opportunities will give herself and those in her group a larger perspective of God's heart for his people. Mark 10:45 says, "For even the Son of Man did not come to be served, but to serve, and to give his life as a ransom for many."
Share