By Hailey Koerperich
It has been an incredible semester at the Salt Company in Cedar Falls. At the end of the semester, we always find ourselves looking back and finding moments worth celebrating. To say there has been much to celebrate in the fall semester would be an understatement. God always does far more than we could ever anticipate and we know this to be true when we hear story after story of changed lives. One opportunity to hear story after story is through baptism. At a typical baptism service, those walking in obedience through baptism share their story followed by the visual representation of the story each of us shares as sinners who have been saved only by the grace of God.
Jordan Classon, a sophomore at the University of Northern Iowa and a student leader with the Salt Company, is just one of many stories worth sharing. Jordan jumped onto the leadership team this fall after coming to know the Lord just over a year ago. Earlier this fall, she realized she had not yet been baptized since coming to know Jesus. In September, she followed the command Jesus gives us to be baptized. In the following months, Jordan continued to get to know the girls in her Connection Group and dove headfirst into their lives and walks with Christ. Jordan has been in the baptism tank baptizing girls in her group in each of the baptism services since being baptized herself in September.
Again, it's a privilege to watch students come to know the Lord and walk in obedience as their desire to know and obey Him grows. As a ministry staff, it is also a privilege to watch those in the tank be those that are doing life together and seeing students influence their peers to find their greatest joy in Jesus. To Him be the glory!
'Tis the season to be jolly, right? Christmas-time provides an awesome opportunity to gather students together to hang out and celebrate the season. On Friday, December 1st, we did just that as students, donned in their ugliest Christmas sweaters, gathered together for a night of fun. The evening featured an 'Awkward Family Photo' photo booth, Disney movie charades, and popular Jimmy Fallon type challenge games. Students were also able to just hang out with their friends.
The party continued at Salt Company the following Thursday night where students had a chance to vote for the winning awkward family photo.
Take a look at some of the front-runners: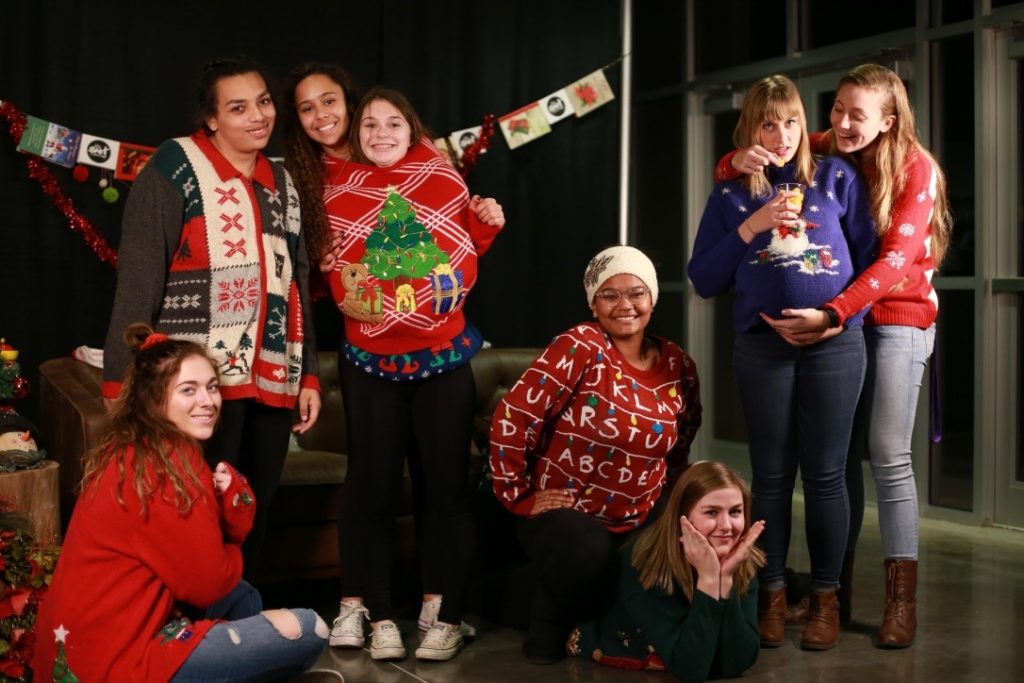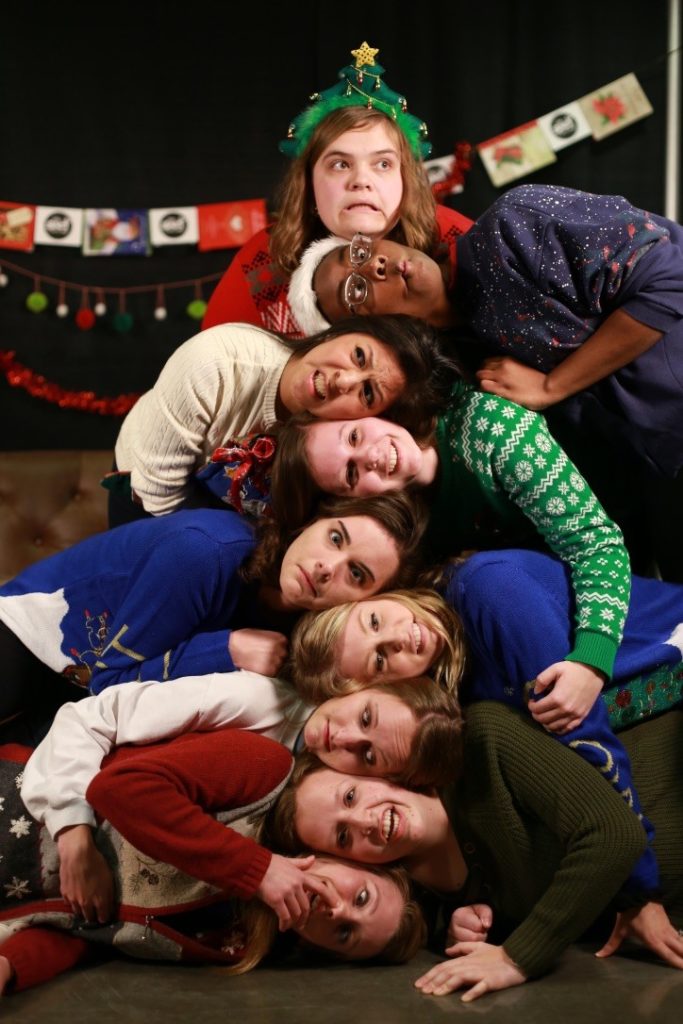 Share