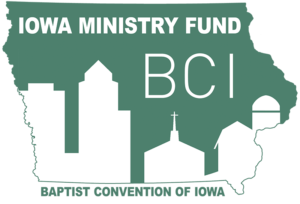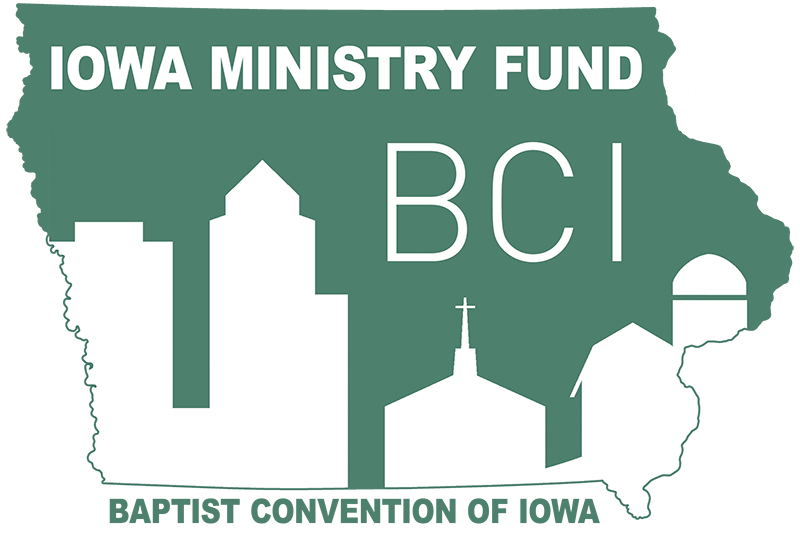 In order to better reach our state for Christ, to help the hurting, and to provide more opportunities for service, the Baptist Convention of Iowa has established the Iowa Ministry Fund. In April, various ministries applied for the funds and in May our Foundation Committee selected the ministries. The Iowa Ministry Fund recipients for this year are:
Crisis pregnancy centers:

Informed Choices of Iowa

Addiction recovery ministries:

Teen Challenge of the Midlands

Ministries that support youth in crisis:

Wildwood Hills Ranch

Adoption/Orphan/Foster Care ministries: No applicant this year

Ministries that provide emergency and transitional housing:

Hope Ministries

Ministries that provide prison ministry and aftercare: No applicant this year

Ministries that impact public policy: Two ministries:

The Family Leader

and

Alliance Defending Freedom

Disaster relief ministry: BCI Disaster Relief

Ministries serving poverty impacted communities: The

Friendship Baptist Center

and

Freedom Youth Ministries

Cross-cultural ministries: No applicant this year.
We not only want to provide funding for these ministry partners, we also would like to encourage our churches and church members to serve within these ministries. In the coming weeks, this newsletter will include descriptions of the ministries, contact information, and ways to volunteer with the ministry. Some of the ministries have arranged special open house events for BCI churches to get to know the ministries, their staff, their clients, and to discover service opportunities.
A typical contribution for each organization is $10,000. Our executive committee has decided to allocate 10% of our Cooperative Program funding beginning in 2017 and 50% of our Hyde Iowa Missions Offering to go to these organizations. Funding will be sent to ministries after our Hyde Missions Offering in September. We intend to continue to allocate 50% of Cooperative Program Funds to national entities like the International Mission Board, the North American Mission Board, the six SBC seminaries, and the Ethics and Religious Life Commission.
We have also made it possible for churches and individuals to designate directly to this fund here.
The BCI Foundation Committee includes Mike Carlson (chairman), Bob Scott, Donald Ward, Joe Powers, Joyce Hardymon, Ryan VanArkle.
For more information on the Iowa Ministry fund, see article here.
Share