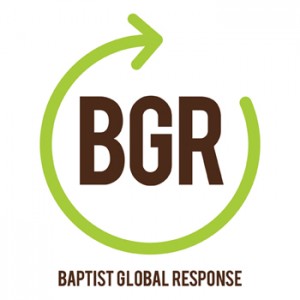 NASHVILLE, Tenn.—On Nov. 29, Baptist Global Response (BGR) will join individuals and organizations across the world as they celebrate #GivingTuesday.
BGR is a Southern Baptist humanitarian aid organization that focuses on international disaster relief and community development.
According to the #GivingTuesday website, the Belfer Center for Innovation and Social Impact at the 92nd Street Y established the annual event in 2012 as a way to encourage charity and positive change. It occurs on the Tuesday following Black Friday and Cyber Monday. More than 700,000 people in more than 70 countries raised $116 million online during #GivingTuesday in 2015.
BGR Executive Director Jeff Palmer says participation in this day of giving offers Christians an opportunity to honor God.
"Christ commends his followers who care for 'the least of these,' and Giving Tuesday is a way that we, in the midst of all the buying, shopping, and rushing, can stop, pause, and remember those who are more needy," he says.
BGR is encouraging people to take part on Nov. 29 by donating toward:
Boxes of food to help villagers in Africa survive an unprecedented drought.
The construction of shelters for families fleeing armed conflicts in the Middle East.
The purchase of medicines and nutrition supplements for widows and starving children.
Funding for vocational training that increases income for breadwinners and boosts their abilities to feed, clothe and educate their children.
The distribution of blanketsto keep widows, refugees, and other vulnerable people warm at night.
BGR welcomes gifts made to any of its projects, but the organization has ranked these among its priorities. To donate to or to learn more about BGR and its work around the world, visit https://gobgr.org/.
Share