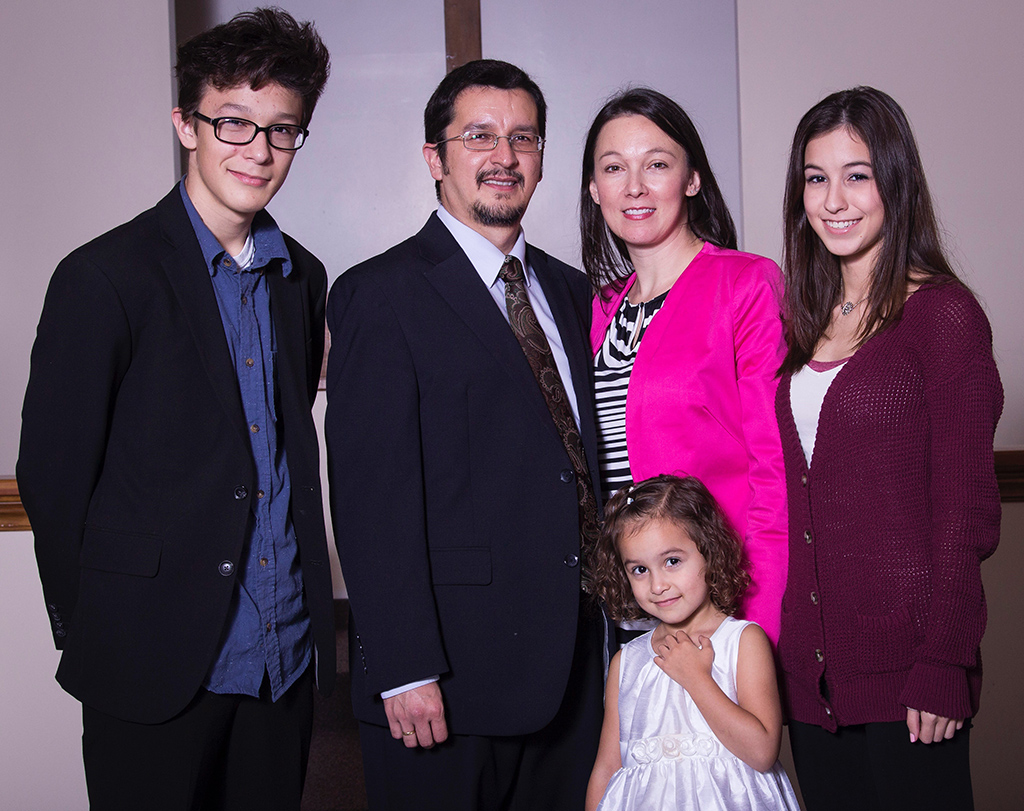 The Baptist Convention of Iowa welcomes Arnaldo Achucarro to BCI staff. Arnaldo served as a church planter and pastor in Des Moines, Ottumwa, and Ford Dodge churches from 2008 to 2014. He and his family just returned to Iowa from starting a church in Utah. The BCI is partnering with Arnaldo to develop new church planters among our Hispanic communities and to encourage and support some of our existing churches. Arnaldo lives in Des Moines and can be contacted at arnaldoachucarro@gmail.com.
Arnaldo Achucarro was born in Asunción, Paraguay in April 1974. Since the time of his conversion, he has been compelled to share the Gospel with the lost. He was called to the ministry and ordained in Waukee, Iowa on April 19, 2008 at Waukee Baptist Church.
He has been married for twenty years to Mabel Kostenko and they have three children together: Alexandra (19), Ezekiel  (16) and Rebekah (6). They have lived in the United States for fourteen years. He has served as the Hispanic Church Planter in the Des Moines area, Iowa (2008-2014) where he planted three churches in three different cities (Des Moines, Ottumwa and Fort Dodge). In the past, he served as a Worship and Youth Minister in churches in San Francisco, CA (2002-2004) and Kansas City, MO (2004-2008). He also planted a church in West Jordan, Utah in 2015 and moved back to Iowa in July 1. His passion and vision is to serve and work with the Hispanics throughout Iowa.
He holds a Master of Divinity degree from Midwestern Baptist Theological Seminary, and is also a doctoral student at the same seminary.
Share