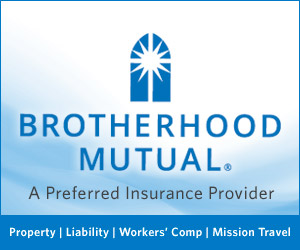 The Baptist Convention of Iowa is excited to announce a ministry partnership with Brotherhood Mutual Insurance Company. Brotherhood Mutual provides high-quality insurance protection and risk management services and works exclusively with churches and related ministries.
When churches practice good risk management, they provide a safer place for their members to worship, resulting in few losses. When that happens, Brotherhood Mutual gives our denominational office a Safe Ministry Reward payment. The ministry partner program does not affect insurance premiums, but it does help our denomination when member churches and ministries manage their risks well.
Brotherhood Mutual Insurance Company® is one of the nation's leading insurers of churches and ministries. In business since 1917, Brotherhood Mutual provides property, liability, commercial auto, workers' compensation, mission travel insurance, and payroll services* to ministries throughout the United States, including:
Churches

Church day nurseries

Christian camps

Schools

Association/Denomination offices

Colleges and Universities

Other related ministries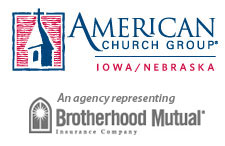 Brotherhood Mutual is represented by independent agents who subscribe to a code of ethics based on scriptural principles and serve in churches and ministries of their own. The company consistently earns an A (Excellent) rating from A.M. Best, a leading authority in rating insurance companies.
You can find more information about Brotherhood Mutual and the many risk management services that the company offers at www.brotherhoodmutual.com, or you can contact our agency American Church Group of Iowa at 515-371-6530.
Share