Editors note: As part of our process to allow messengers to the Baptist convention of Iowa Annual Meeting to get to know the individuals who will be nominated to serve the BCI at the Annual Meeting, we are allowing pre-registered messengers to file their intent to nominate an individual.  We are publishing this information on the BCI website and in our weekly emails leading up to the Annual Meeting. For more information go to bciowa.org/intenttonominate.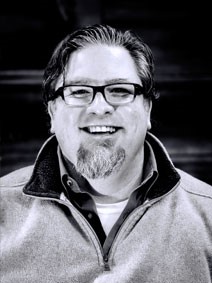 Proposed Nominee: Brandon Barker
Church: Westwind- Waukee, IA
Years of Service: 7
Position: 2nd VicePresident
List Previous Service in the Convention: N/A
In 150 word or less, please explain why you think this person is a good candidate for this position: Brandon has been a dedicated leader of Westwind for the 7 years of it's life. His love for it's members is shown through prayer, personal contact, and his caring nature. Brandon desires the people of Westwind will live authentic lives, love each other, and make disciples. He also has a strong sense of community and works to reach people in Dallas County.
Nominator: Liz Carson
Nominator Church: Westwind- Waukee, IA
Editors note: A previous version of this page incorrectly listed the BCI officer position for which Liz Carson intends to nominate Brandon Barker, pastor of Westwind in Waukee. Her intention is to nominate Brandon for the position of 2nd Vice President. The correct information is listed above.
Share