by Tom Strode
NASHVILLE (BP) — The Southern Baptist Ethics & Religious Liberty Commission has unveiled its new Leadership Council.
The 43 Southern Baptist pastors and leaders who were announced Thursday (Jan. 14) will serve as the advisory council for the entity's Leadership Network in 2016. The ERLC launched the network and its advisory council in 2014. Each January, the entity names a new list of council members, most of whom serve for one year.
The Leadership Network is open to men and women who seek to identify with the ERLC's Gospel-focused approach to cultural issues in their roles as pastors, leaders or laypeople.
"[W]e'll talk about crucial ethical issues confronting churches." — Russell Moore
Council members — all who are serving or have served in pastoral ministry — will receive equipping from the ERLC staff and give guidance to the network. They also may provide content for the entity's website.
ERLC President Russell Moore said he is "thrilled to welcome this group of Gospel-focused, innovative band of pastors and leaders" to the council.
"As we come alongside one another, we'll talk about crucial ethical issues confronting churches and how we can engage with a Gospel-focus in the culture and in the public square," Moore said in a written release. "We'll think through issues that aren't yet confronting churches, but will, and how we can best go through the difficulties of life and local church ministry with a joyful warrior kingdom expectancy — marching toward Zion on the triumphant side of history."
Afshin Ziafat — lead pastor of Providence Church in Frisco, Texas, and a returnee to the council — said in the ERLC release announcing the 2016 members, "I love what the ERLC is doing to defend and promote Christian values in the public sphere. I love how the council keeps me informed on the shifting culture that we are ministering in."
Among members of the Leadership Council are:
–Troy Nesbitt, lead pastor of Cornerstone Church of Ames, Ia;
— Robert Anderson, pastor of Colonial Baptist Church in Randallstown, Md.;
— David Crosby, senior pastor of First Baptist Church in New Orleans;
— Jack Graham, pastor of Prestonwood Baptist Church in Plano, Texas, and former Southern Baptist Convention president;
— Greg Matte, senior pastor of First Baptist Church in Houston;
— Darrin Patrick, lead pastor of The Journey in St. Louis;
— Bryant Wright, senior pastor of Johnson Ferry Baptist Church in Marietta, Ga., and former SBC president.
The benefits of belonging to the ERLC's Leadership Network include receiving unique content, gaining preferred access to commission events and securing discounts for events and materials. There is no charge to register for the network. Members of the network receive regular messages from the ERLC regarding materials and other benefits.
While the network is open to all, the ERLC fills the Leadership Council annually on an invitation only basis.
Registration for the network, the entire list of council members and other information are available online at http://erlc.com/network/.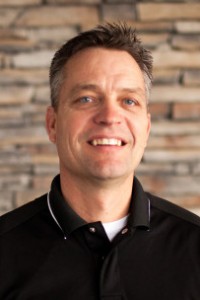 Troy Nesbit is a graduate of Southwest Baptist University in Bolivar, Missouri and became the lead pastor of Cornerstone Church of Ames, Iowa at it's founding in 1994. Cornerstone has become a leading church in Iowa and is especially active in collegiate ministry through The Salt Company. Since 2008 Cornerstone has helped to start seven church congregations and three Salt Company collegiate ministries throughout Iowa. Outside of ministry Troy is an animal enthusiast and enjoys catching animals with his bare hands. Troy and his wife Pam have five biological children, two boys adopted from Ethiopia, and four grandchildren.
Reprinted from Baptist Press (www.baptistpress.com).
Baptist Press (BP) is the official news service of the Southern Baptist Convention and provides news to the 42 state Baptist papers. BP reports on missions, ministry and witness advanced through the Cooperative Program and on news related to Southern Baptists' concerns nationally and globally.
Share