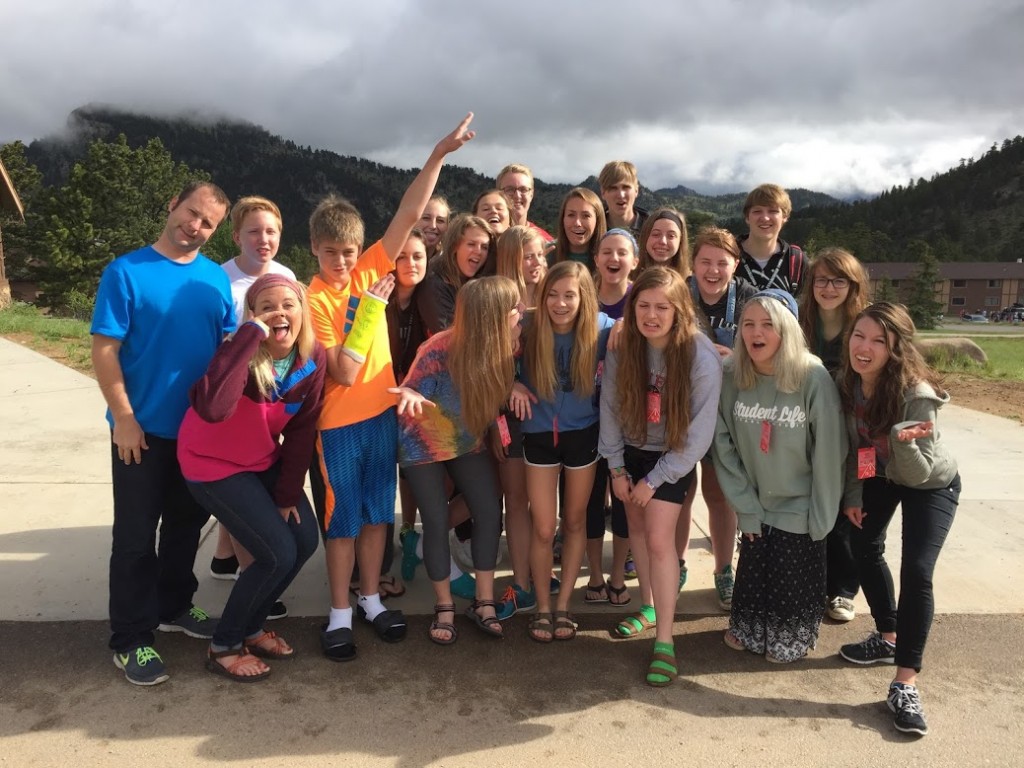 by Joel Vint, Family Pastor, Westwind Church
Two of our summer interns joined 20 of our high school students on a life-changing trip to Estes Park, Colorado for Student Life Camp in July. They had the chance to lead small groups, engage in personal discipleship of students, and lead lots of car games on the long car ride. This trip sparked deep discipling relationships between the interns and a few key students that God continued to grow throughout the summer.
Cooper, one of the interns, grew especially in his own passion to see students know Jesus. He said it best, "I am now really open and eager to talk with students and others about God and share how much he has changed my life and how important a relationship with him is."

The interns were part of a large Kids Camp put on by Cornerstone Church with kids from various churches. They got to connect with late-elementary school kids, learning how to share the gospel on their level. Over 20 kids responded with faith in Jesus while at camp, and our interns were right in the middle of those decisions! Each intern was really encouraged and challenged by the levels of faith of the kids.
Regular Wednesday night programming through the summer is the backbone of Westwind Student Ministries. Two of the interns had chances to give the message on a Wednesday night, which was a new experience for both of them! Karsen, who spoke at youth group for the first time this summer said, "The process of teaching on a Wednesday night taught me to rest in the love that is already lavished on me…I felt so challenged this summer." The interns were guided through the teaching process, given feedback and encouragement as they tried new things.
Westwind's Interns also had the opportunity to be part of mobile-church ministry up close, a ministry striving to provide an atmosphere of grace. The interns had the chance to grow in many ways, and Tyler comments, "I personally have learned a lot from the men and women here at Westwind, both in my successes and my failures."
Hannah, one of the interns, was especially encouraged by seeing how a church works from the inside out. She said, "After this internship, I definitely have a fuller appreciation for church staff. The amount of time, energy, creativity, and work that goes into ministry is unreal."
These interns were given a real taste of church ministry and of laboring in the Kingdom. They served faithfully and generously all summer long.
Westwind Church is very grateful for the BCI internship program!
Share