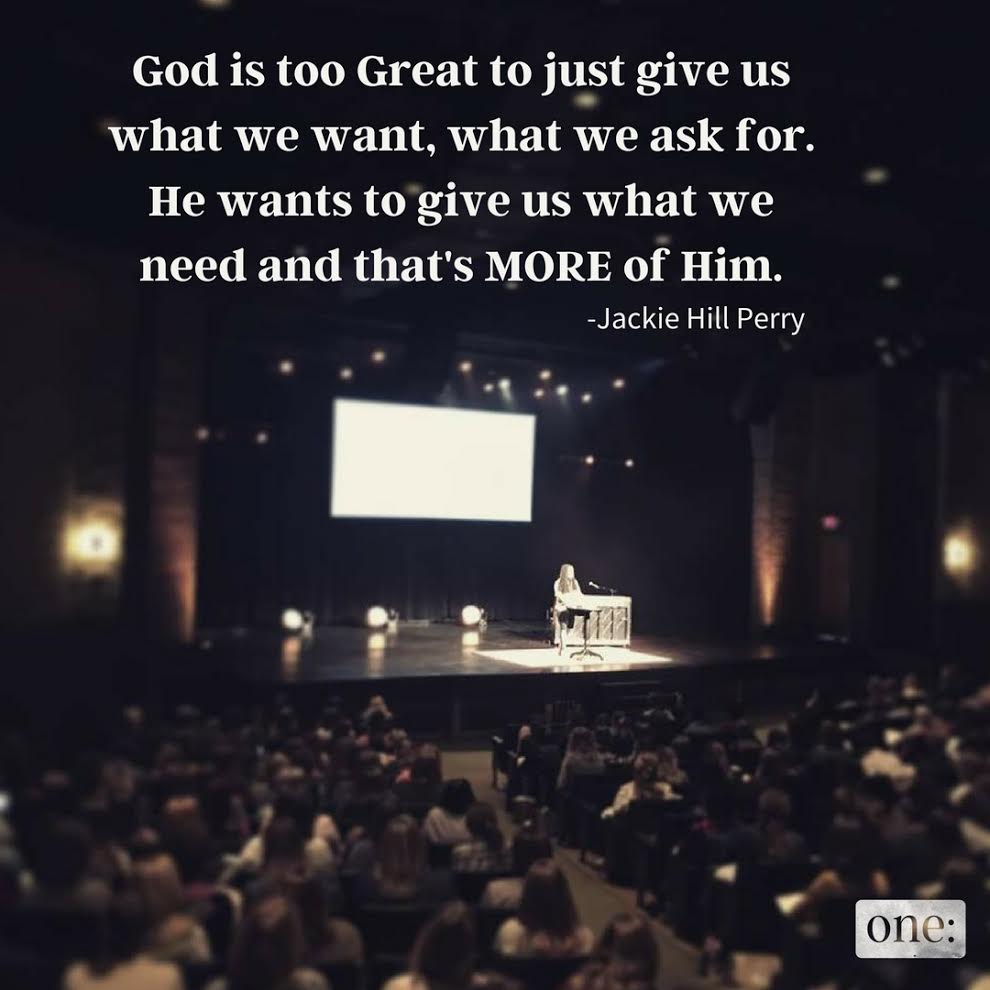 On Saturday, March 3, nearly 600 women gathered in Ames, Iowa,  from all over the Midwest to hear artist, speaker and author Jackie Hill Perry.  Perry shared in two sessions, messages that both inspired and challenged the women in attendance. Her morning message was from the story of Hannah, her prayer and obedience to God in her patient request for a son. The women were reminded that God is not slow in keeping His promises, but often our timeline is not His.
The ONE Conference event was sponsored by the BCI in partnership with the SALT Network. The ONE Conference planning team also announced dates for a fall event. All BCI women are invited to attend The ONE Conference, 
October 5-6
, at Cornerstone Church in Ames, IA. Featured speaker will be author and Bible teacher Jen Wilkin.
Share