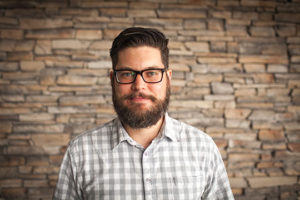 The Baptist Convention of Iowa (BCI) is pleased to welcome Chase Abner as the North American Mission Board's (NAMB) Lead Church Planting Catalyst in Iowa. Chase began this role on January 1. Chase will be working to recruit and develop church planters and partners to help BCI churches as they reach new communities for Christ across Iowa and beyond.
Chase brings over ten years' ministry experience into this role, having served in college ministry and church planting with various Southern Baptist churches and ministries in Iowa and Illinois. He previously served as the Associate Director of the Salt Company in Ames. Prior to moving to Iowa in 2015, Chase served as the Collegiate Evangelism Strategist for the Illinois Baptist State Association in a role that focused on starting and strengthening local churches to reach the nearly one million college students in Illinois. Before that, he was the director of the Baptist Collegiate Ministry in Carbondale, IL and a church planting strategist working alongside 200 churches in Southern Illinois.
Executive Director Tim Lubinus said, "Chase's experience in developing church planters, leading collegiate ministry, serving in Midwest ministry context, and working for a Southern Baptist state convention make him uniquely qualified for this position. Chase will move our convention of churches forward in mobilizing, assessing, training, and coaching the next generation of Church planters in Iowa."
Chase will continue to live in Ames and remain a member of Cornerstone Church where he will also serve as a consultant to the Salt Network. He is married to Alisha. They have three children – Simon, Jonas, and Charlotte.
Share