by Joel Wise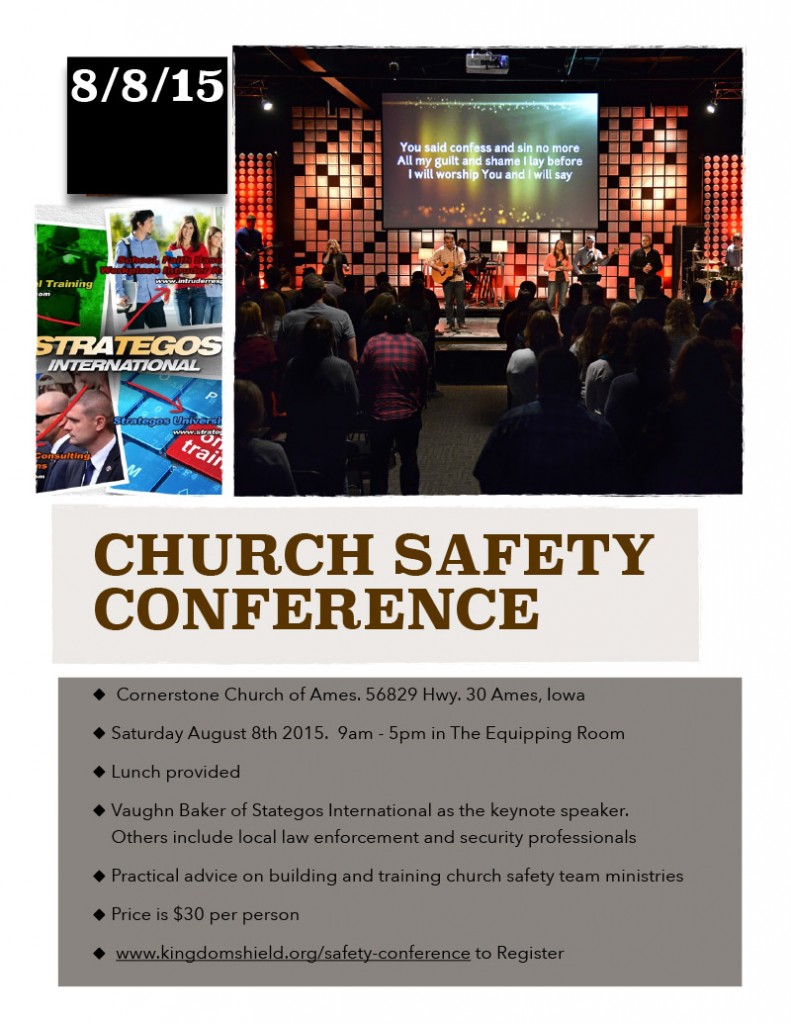 Cornerstone Church of Ames Iowa is hosting a church safety and security conference on Saturday August 8th from 9am to 5pm. The conference is being held at Cornerstone which is located at 56829 Hwy 30 in Ames.
All training sessions and lunch are included for just $30!
To register please visit: www.kingdomshield.org/safety-conference.
Please consider attending this important conference and hearing from leaders in the church safety and security industry. Learn practical steps for creating a safety team ministry at your place of worship. If the safety and security of your congregation is important to you, then you won't want to miss this opportunity.
Joel Wise is the owner of Kingdom Shield and is on oversight for the Cornerstone Church safety team
Share