by Roger S. Oldham
Many younger pastors highly value both the name "Cooperative Program" and the ministries funded through CP, according to the "2017 SBC EC Young Leaders Advisory Council Survey."
Released in March and slated to conclude in early August, the survey is one of the tools the Executive Committee Young Leaders Advisory Council is using to find ways to deepen the involvement of millennial pastors and church leaders in the total life of the Southern Baptist Convention. The twenty-two member council is chaired by Jordan Easley, senior pastor of Englewood Baptist Church in Jackson, Tennessee.
"We're looking for ways to maximize the next generation of pastors and leaders and show them that we are truly stronger when we work together," Easley said. "These early reports from young leaders have given us great insight. It's obvious the next generation of Southern Baptist leaders recognize and appreciate the value and ministry portfolio of the Cooperative Program."
The survey had been completed by 2,265 respondents by late-May. While the survey is accessible to anyone, the vast majority of those who have completed the survey are between eighteen and thirty-nine years of age.
Forty-two percent said they found the name "Cooperative Program" either extremely appealing or very appealing, and another 38 percent found the name somewhat appealing. Five percent said the name is not at all appealing.
Respondents identified the two "highest value ministries" to "you and your church" as the International Mission Board (81 percent) and the six SBC seminaries (76 percent).
Continue reading at sbclife.net.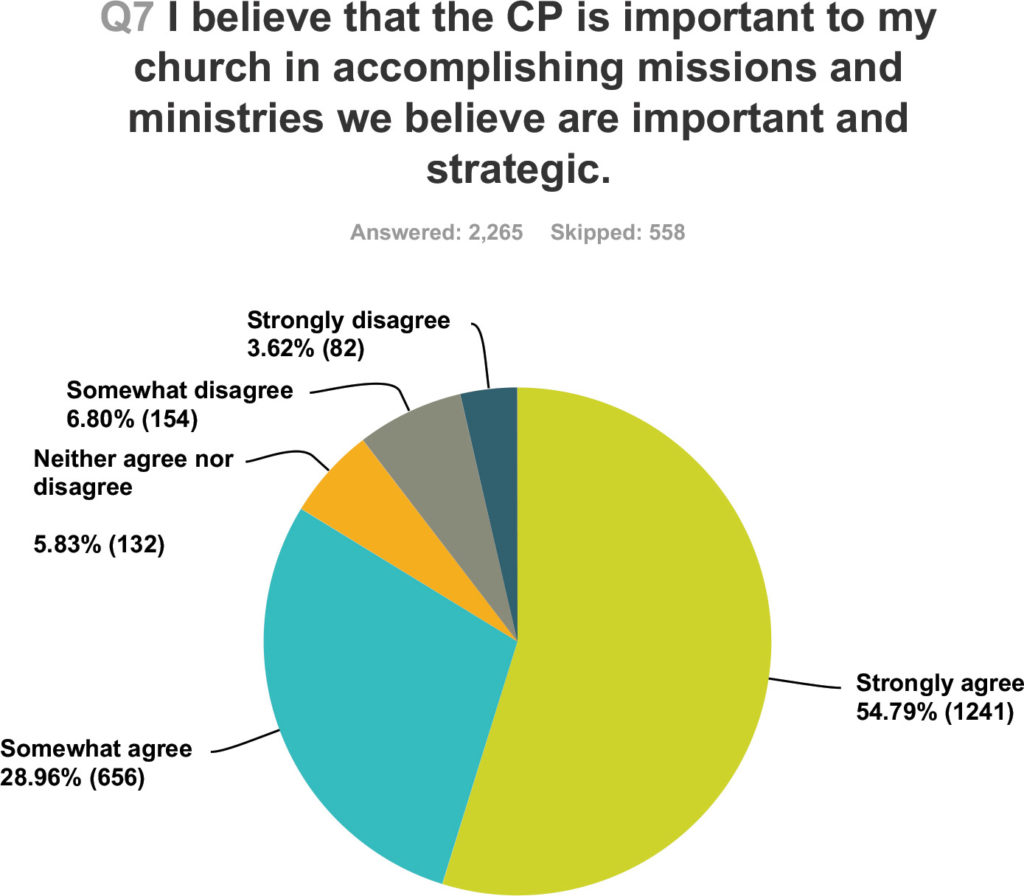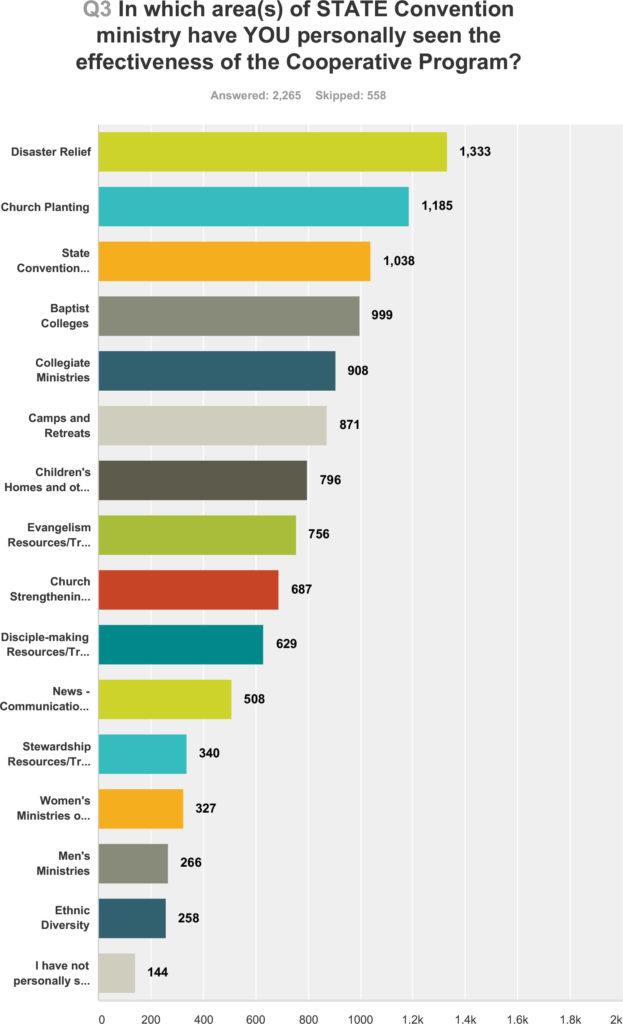 Share