"It was a humbly amazing day," says Todd Stiles, Lead Pastor at First Family Church in Ankeny, IA, referring to their unified service on September 14, 2014. "Seeing people there whom God had saved in our first month to watching people get baptized who had been saved just weeks ago, it reminds you of what it's all about—making disciples."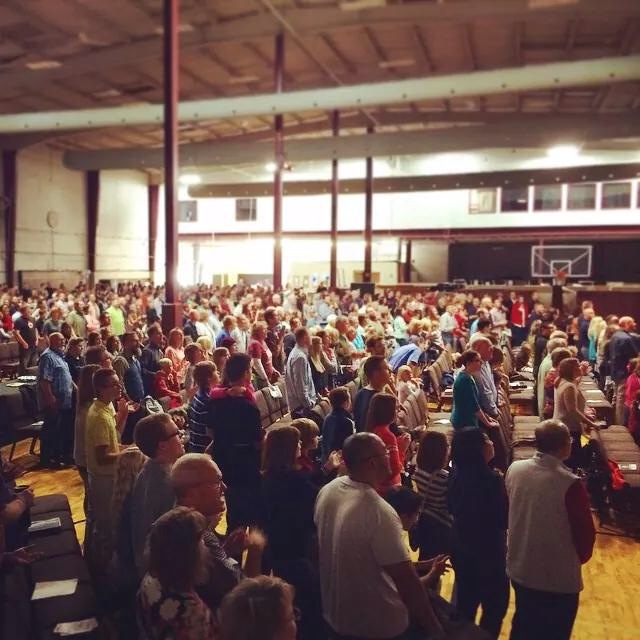 For ten years that's exactly what First Family Church has been striving to do in the city of Ankeny, IA. And that message was loud and clear in their 10-year anniversary service in a variety of ways. The interactive "When We Arrived" wall showed a year-by-year timeline of the growth of the church, a "Share Your Story" station was available where you could record how God had worked in your life, and the testimonies, music, and message all pointed to God's multiplying work in their first ten years.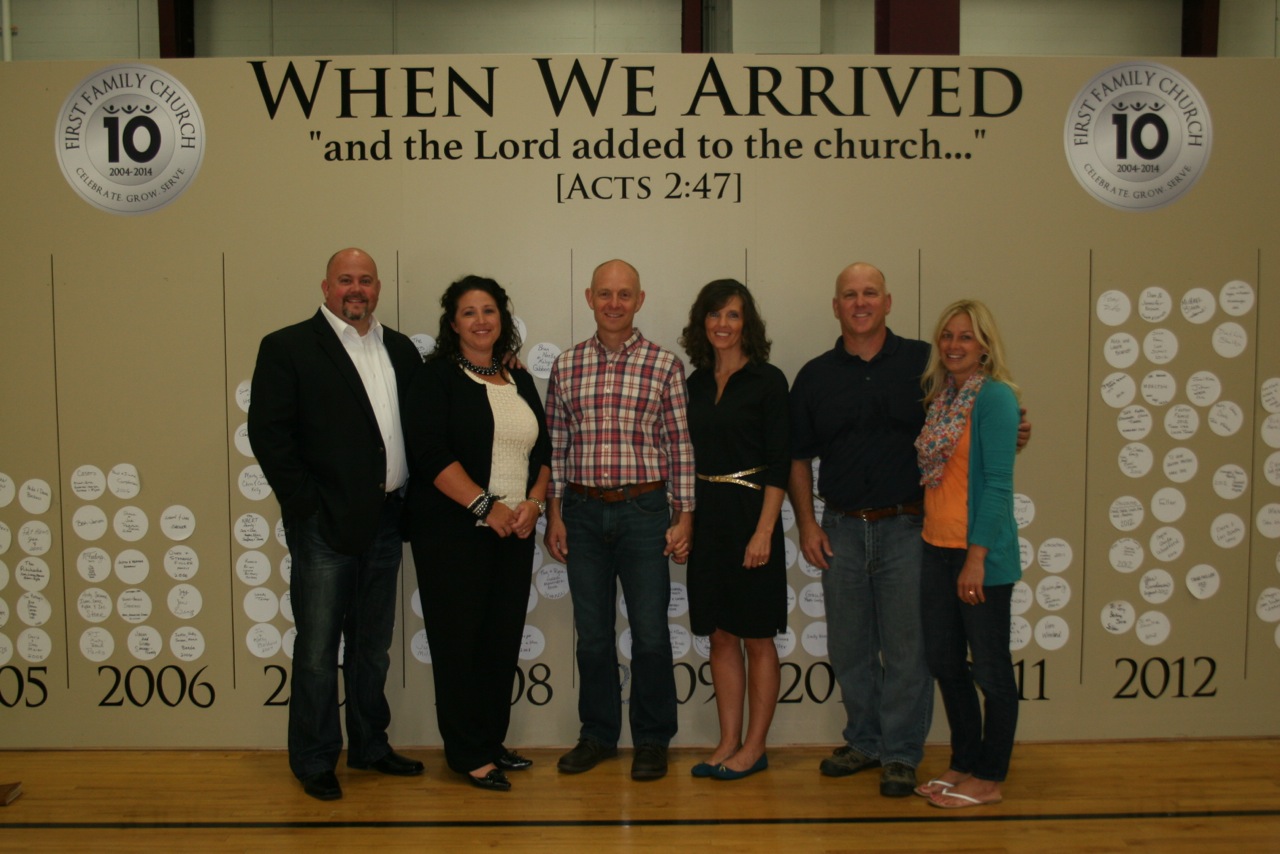 One of the more memorable moments occurred when Brad Miller, one of the elders and founding members of FFC, led the congregation in a time-lapse photography exercise by having the original three planting couples stand, then incrementally adding to their number all the others who have since joined. It was stirring to see the work God has done through the initial commitment of just a few people.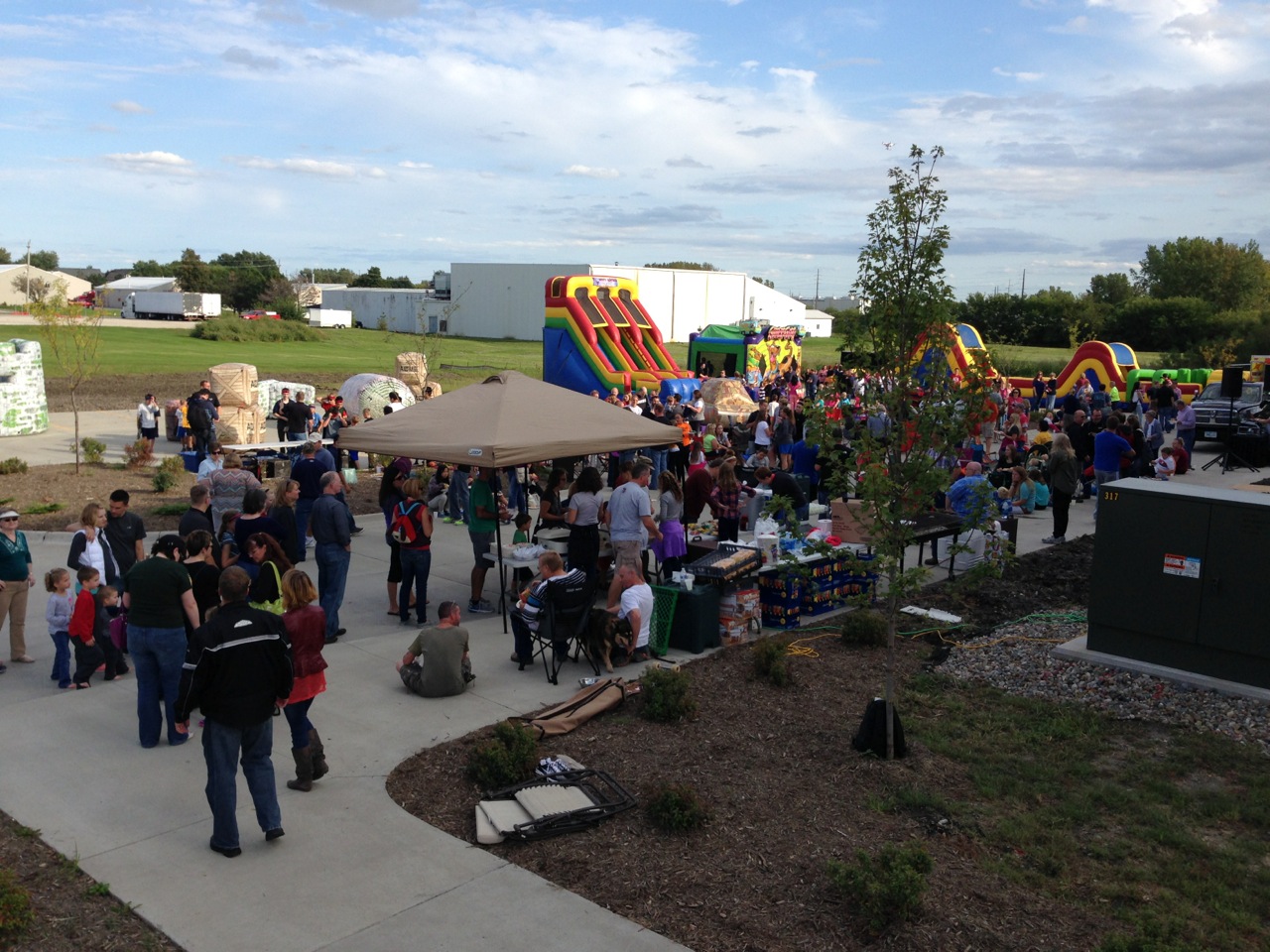 The day concluded with a "Party in the Parking Lot" for the entire community, and with several hundred in attendance, it was a fitting end to the day's festivities. "God has placed us in this location on purpose, and reaching out to our community and metro area is in our DNA," says Chris Eller, Pastor of Small Groups and Administration.
In addition to FFC's 10-year anniversary, the church also celebrated the 1-year anniversary of its Bondurant satellite. And, according to Stiles' message, more local satellites are part of the vision for coming decade. Carlos Jerez, the campus pastor in Bondurant, agrees "training men for the ministry and then helping them launch into new works with a strong support system already in place is a strategic way to approach multiplication."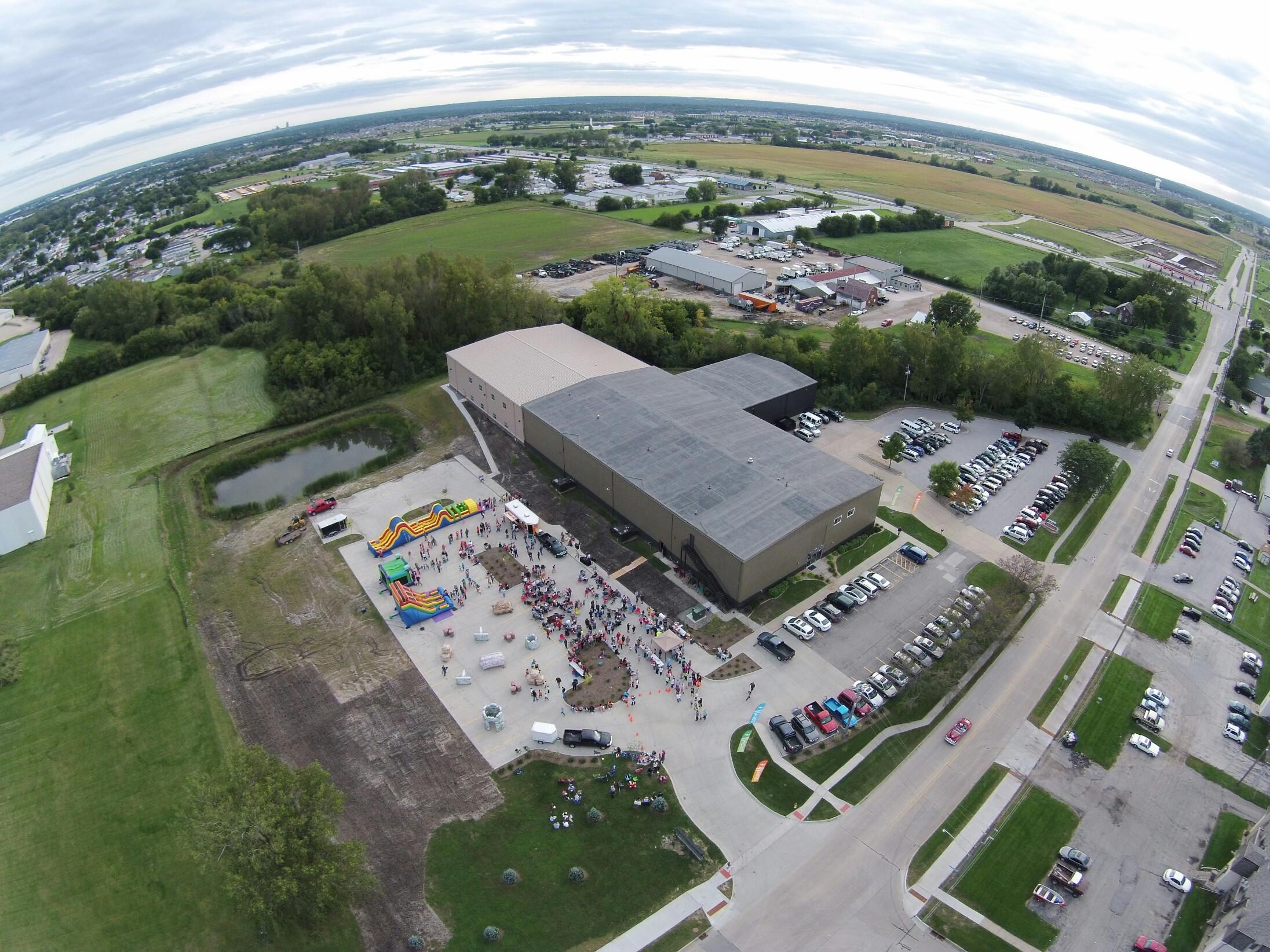 But it's not just locally. FFC has its eyes on Utah and central Asia as well, places where God has opened doors for them in sovereign, unique ways. "That's really what today is all about," Stiles adds, referring to the anniversary service. "It's not just about looking back at the memories, but looking forward to the mission. There are thousands of unreached people groups across the globe, and millions of lost people on the planet. First Family is committed to doing its part to see both of those numbers decrease through the ministries God has raised up here."
You can see more pictures and read more about First Family Church at their Web site, www.ffclife.com.
Share