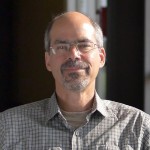 Baptist Convention of Iowa churches and SBC agencies have been foundational in my own personal development. My first experience in a BCI church was at Grand Avenue Baptist Church in Ames as an Iowa State University freshman. I experienced the passionate, solid Bible teaching of Pastor Tom Nesbitt. That month I also attended the BSU, a student ministry at Iowa State, and met Jack Owens. Those two men and those two ministries gave me a solid foundation as a new disciple of Christ and gave me vision and ministry skills to reach my friends and classmates for Christ.
After graduation, I attended Southwestern Baptist Theological Seminary and Hope Baptist Church in Fort Worth, Texas. In addition to the academic training that I received at SWBTS I learned the importance of community and fellowship at Hope Baptist Church.
For sixteen years on the mission field I learned about the importance of the church as God's institution to make disciples and expand His kingdom. Also while working with the International Mission Board I learned the value of church planting as an effective means to impact the lost and reach communities with the message and love of Jesus Christ.
Finally during the last eight years at Cornerstone Church in Ames, I learned much from being on a highly motivated staff team striving after excellence to the glory of Jesus. During this time Midwestern Baptist Theological Seminary sharpened my ministry and thinking skills.
Now on my second week as executive director of BCI, I'm looking forward to showing my gratitude for all I've received and also looking forward and learning the next set of lessons. Readers, now I need your help for the next chapter. I'm in major learning mode. Could you email me your response to some or all of the questions below to TLubinus@BCIowa.org?
What are two or three ministries of BCI that are going well and should not be changed?
What are two are three ministries being done by BCI that should be continued, but need improvement? Do you have specific suggestions for improvement?
What are some ministries of BCI that aren't needed anymore and should be stopped?
Anything else that you would like to communicate with me?
I'm looking forward to your input and ongoing partnership.
Tim Lubinus, DMin.
Executive Director
Share