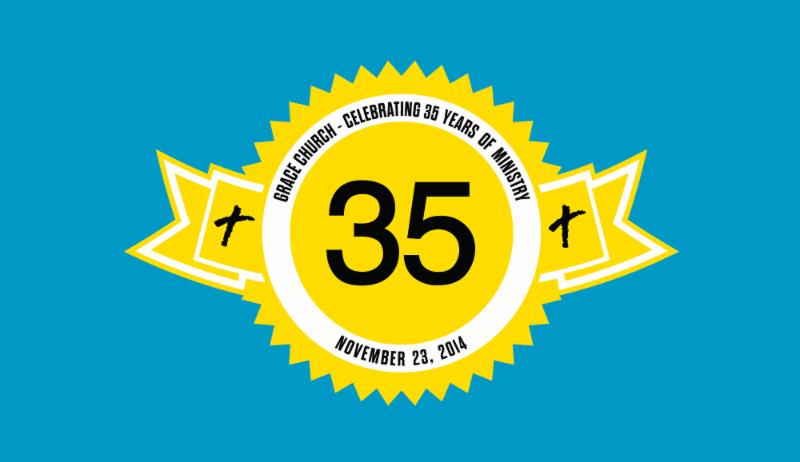 During the celebration of Grace Church's 35 years of ministry in Des Moines, Pastor Phil Winfield stated: "Grace has always been a sending church." Whether that refers to missionaries all over the world or to church planters in Des Moines, West Des Moines, Norwalk and Ankeny, the evidence certainly bears witness to Pastor Phil's words.
Grace Church started on Easter Sunday in 1979. The 35th anniversary service included brief comments from the couple who sought God in starting Grace, the first church planter, several previous pastors and tremendous worship music led by Grace's Minister of Music, Marty Kelly, the Grace choir and several ensembles. There were tears, laughter, anniversary cake and a sense that Grace is not through being "A Sending Church."
Grace Church Mortgage-"Up in Smoke"
Part of the celebration included the hope and desire that God would enable the congregation to pay off their remaining mortgage debt of over $131,000. The offering was taken and counted while the church continued to worship and honor the God who had brought them this far.
At the close of the service Pastor Phil Winfield and Pastor Paul Dykstra announced that the congregation had given over $133,000 and the debt was cancelled.
Pastor Phil Winfield said: "Cancelling our debt will give us the opportunity to engage more of God's money in evangelism and missions in Des Moines and around the world."
Within moments, Pastor Dykstra brought a trash can on to the platform where he and Pastor Winfield burned a copy of the mortgage note.
Share