By Roy Hayhurst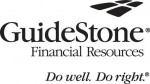 DALLAS — GuideStone health plan participants should notice no impact as a result of a February 18 IRS Notice relating to certain employers maintaining employer payment plans (EPPs) that reimburse for individual health care coverage. GuideStone's health plans, including the Personal Plans, are considered group coverage for purposes of federal law.
The IRS Notice 2015-17 clarified guidance on the one-employee health plan exception from the market reform provisions of the Patient Protection and Affordable Care Act (PPACA), as well as reimbursement arrangements for Medicare and TRICARE. The Notice also provides relief for small employers that had maintained premium reimbursement arrangements in 2014 and during the first half of 2015. Prior to the Notice and its provision of this transition relief, some organizations could have been subject to penalties up to $36,500 per year, per participant, per PPACA violation.
Organizations that offer GuideStone's health plans were never at risk of these penalties.
"GuideStone health plan participants, and the organizations that employ them, can continue to pay for coverage as they have in the past and meet the guidelines under current law," said Harold R. Loftin Jr., GuideStone general counsel. "For churches and ministries that use other providers, it's important for them to review the IRS Notice, as well as work with their legal and accounting advisors to ensure they are compliant by the end of the grace period on June 30, 2015."
GuideStone has made available resources on its website to help churches and ministries understand the PPACA and its requirements on employers and employees. More information can be found atwww.GuideStone.org/healthreform.
Roy Hayhurst is department head of denominational and public relations services at GuideStone Financial Resources of the Southern Baptist Convention.
Share