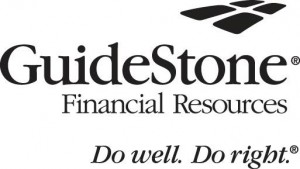 DALLAS — More than 600 churches across the Southern Baptist Convention are making use of a GuideStone program that can help their pastors as they plan for retirement.
The Mission/Church Assistance Fund provides up to $3,000 in retirement contributions for pastors who serve in churches with annual budgets of less than $75,000. The fund contributes $50 per month into a GuideStone retirement account for up to 60 months — or up to $3,000 total. Participants or their church agree to make monthly contributions equal to 2% of the pastor's salary and housing allowance during the first year in the program. GuideStone encourages churches and pastors to increase contributions by 2% annually for each of the next four years.
"At GuideStone, we understand pastors and their families have taken a giant leap of faith to work in smaller churches," said GuideStone President O.S. Hawkins. "It is our privilege to come alongside churches and help them prepare their pastors for that place of vocational retirement."
"So many of our pastors in Iowa may be able to benefit from the Mission/Church Assistance Fund," said Tim Lubinus, executive director/treasurer of the Baptist Convention of Iowa. "It is our hope that more and more churches will step up and help their pastors prepare for that day where they may need to or choose to vocationally retire.
"We know that no pastor ever retires from the ministry, but saving for retirement helps pastors who may need to retire due to health or family concerns, or may fund a pastor's ministry into his traditional retirement years."
Pastors and churches can learn more about GuideStone's Church Retirement Plan by calling the GuideStone Customer Service Center between 7 a.m. and 6 p.m. CST Monday–Friday at 1-888-98-GUIDE (1-888-984-8433).
Share