by Abigail Armstrong, The Salt Company-Iowa City Coordinator
This year's kickoff was Salt Company Iowa City's FIRST outdoor kickoff. The Lord was so present during the whole process and we cannot thank Him enough.  The gospel was proclaimed and 460 students and others who were in earshot of the event heard the good news.
The weather was perfect. It was a beautiful day with cloud-cover, which made set-up a breeze. The staff from the University of Iowa that we were working with were so accommodating that it really blew us away.  Part of the reason we were so excited about having our kickoff outside, was because of our visibility. Hubbard Park, the event location, is adjacent to the Iowa Memorial Union, where most students are walking to at some point during their day…. especially the first week of classes! Many students were coming up to us asking what we were doing and who we were, which gave us amazing opportunities to share our mission and why we do what we do with so many different students.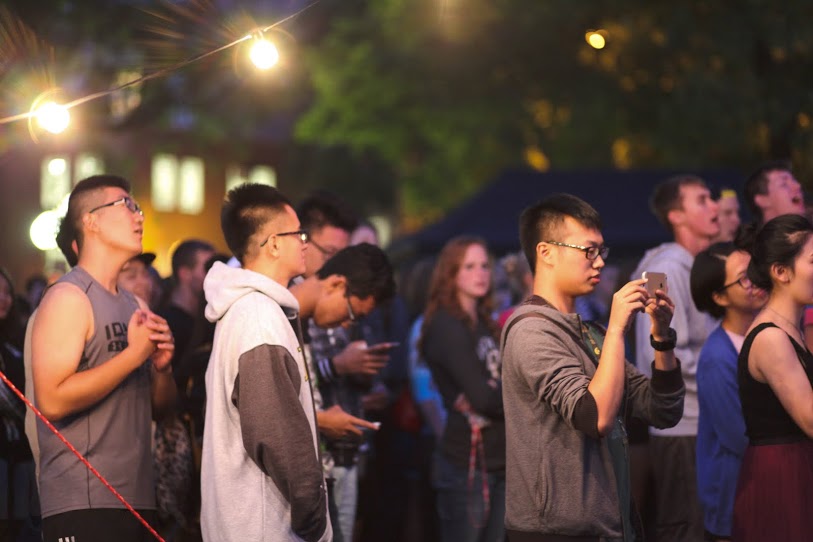 The night of the kickoff there was so much anticipation…  how many students would come?? We had 460 students come to the kickoff and the event ran so smoothly! The presence of God was there and it was such an overwhelming experience to be worshiping Him on a campus that we have been ministering to for 5 years. Mark Arant, Veritas Church's lead pastor posted "Crazy to think…5 years ago we rolled into Iowa City with a rag tag group to start Salt Company. 460…" It has been incredible watching God draw out students from the #1 party school in the country into a relationship with Him and saving them from a life of darkness.  460 students is 100 more than we had at last year's Fall Kickoff, and we are blown away. Drew Stevenson, TSC Iowa City's Ministry Director, said of the event, "We were excited to see students step out in faith this year and worship Jesus on the campus of the University of Iowa. Jesus was glorified!"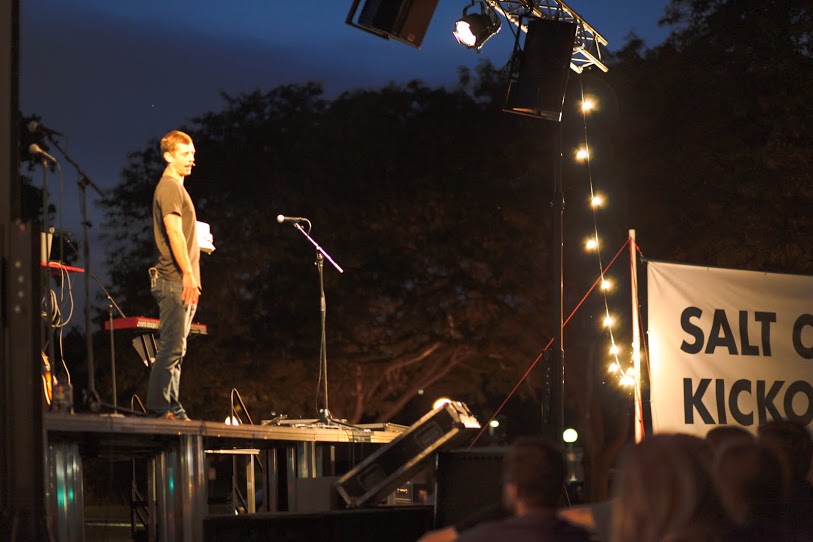 As I was standing at the information table I had several Freshmen come up to me and say, "This is awesome! I was so hoping to find something like this in college!!" We are on this campus to set the trajectory of students' lives on the path towards Christ. We cannot wait to see what He does during this 2015-2016 school year.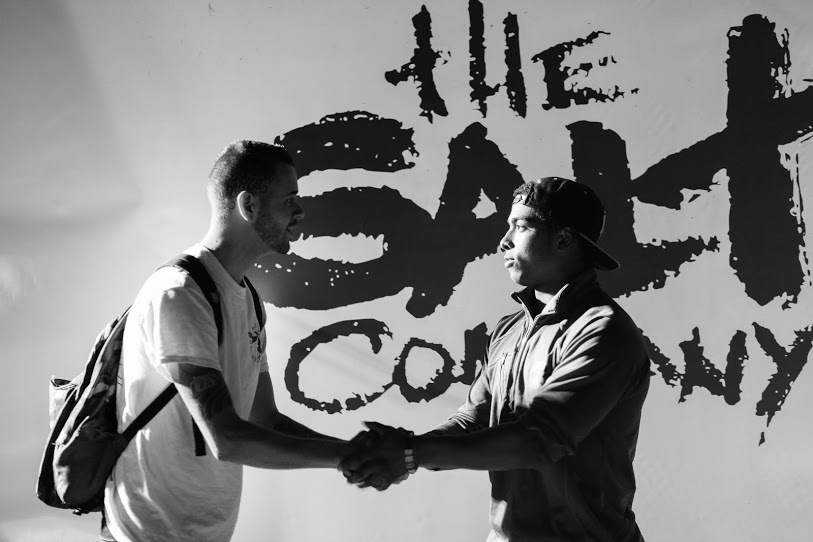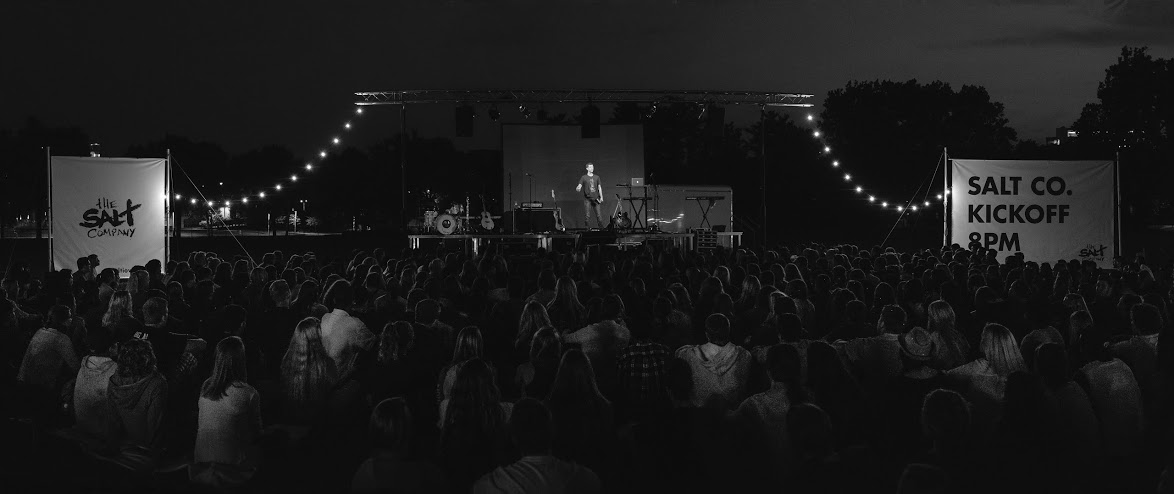 Share