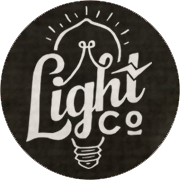 By Cody Hinton
We have had an exciting couple of weeks. New students moved in on Aug 18th with returning students moving back on Aug 22. We enjoyed spending the day on campus for new student move in. During this time we were able to connect with several students. The most significant connection was with a student named Paul. Paul is from the country of Burma. Nate Jones, our college intern this year, connected with Paul in the lunch line of the cafeteria. Through this connection, we were able to join about 15 other international students for lunch. Nate was able to connect with several of them and had three or four indicate an interest in being a part of a bible study. I was able to connect with a few others at the other end of the table. Avery, from Jamaica, and Micila, from Serbia, were especially interested in Light Co and getting connected.
We were able to join with other churches in Grinnell on Tuesday the 22nd for the Campus and Community Organization Fair. During this time we reconnect with several students from last year and those that we had met the week prior. We were also able to connect with several other students. We handed out treats and information about Light Co. Nate has already gathered a list of more than 15 young men who are interested in starting a Bible Study/Connection Group. We are currently looking for a young lady who would be interested in leading a women's connection group on campus.
We have an ice-cream social/Kick off event schedule for the 3rd week in September. We are also looking for a space where we can begin having a weekly worship gather.
Share