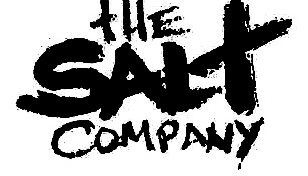 We are so amazed by what God is doing in Salt Company already this semester! It has only been two weeks into the semester and God has completely outgrown our expectations already.
We started out the semester with our leaders retreat. It was so great to see all the leaders after their winter break. Drew lead in giving us vision for the semester. We ended one of the nights on our knees thanking God for what he has done in us and is going to do through us this semester. Drew also gave the students a fresh view of the gospel and reminded them of who they are in Christ. I believe that this day and what God did in our student's hearts has caused the growth in Salt Company to be so drastic. The next day our leadership team went skiing. It was a lot of fun and the bonding that came from it was sweet.
At our first Salt Company meeting we were amazed by how many students came in the below freezing weather. Last year at our first Salt Company meeting of the Spring semester, we had 200 people. This year we had 286 people at our first Salt Company meeting. It was so amazing to see a lot of new faces and to know that God grew Salt on one of the coldest days in January. The following week we were even more surprised when 333 people came to Salt Company meeting. I didn't have words when I heard the number and was just so thankful for what God is doing. The growth in students shows how much our leaders and students are sharing with other students, and inviting them with them on Thursday nights. We are so excited to see how the ministry grows!
One of our staff guys, Luke Hettinger, taught the first week of the Perspectives class (a class on God's heart for the nations), and we were very encouraged that about 20 of our Salt students are taking the class. God is doing some work in our student's hearts regarding the world and missions. We are excited for the trips students are signing up for and the stories that will come from that.
Share