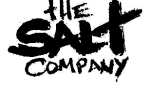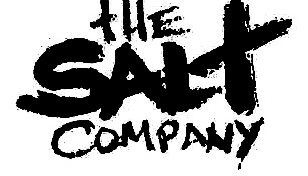 By Aubrey Norville, Salt Company Coordinator,
Know, love, and obey God. This was the running theme of this year's spring break trip to Des Moines, Iowa. During the time spent in Des Moines, we unpacked Jesus' view towards the poor and what our next gospel-centered step might be in order to fulfill this. Our group of 20 had many opportunities to reach out to the poor and international people who call Des Moines home. We spent time at Youth Emergency Services & Shelter (YESS) and Freedom for Youth. We also had the opportunity to experience many different cultures by painting a home for Burmese refugees and trying various ethnic cuisine.
When we arrived on Monday, we went directly to YESS. This organization houses kids, newborn to the age of 17, who are in need of a home for short or long term. Our group split up and half of us played with kids in the gym and the other half spent more one on one time with four kids in an emergency crisis unit. I went to the crisis unit and it was so obvious that these kids were thirsty for love, attention, and affection. What they really longed for was physical affection, which we were not allowed to give. My heart broke for these kids as one of them shared with me that he didn't really enjoy the food he was given, but he had to eat it without complaint because he knew it was his only option if he wanted to eat. I couldn't even begin to imagine what that must be like and although there wasn't a whole lot I could do in that situation, I knew that I could love these kids in the best way I could, by showing them the love of Jesus.
We spent a couple days painting the inside of a home that belongs to a Burmese refugee family. This was an incredible experience that reminded me the language barrier does not matter and the Lord finds ways to break through that. These people spoke very broken English, but they were so appreciative of the work that was being done for them. This was another great reminder of how showing love is not always dependent on saying you love someone, but love can also be shown through actions, laughter, and many other things.
Also, we had several opportunities to experience being exposed to many different cultures. One day, we ate lunch at an African restaurant. The owners and workers are from Africa and I think they were shocked to have Americans eating in their restaurant. Wednesday afternoon, we split into groups and went to different international markets. These are great ways to meet international people and form relationships with them in hopes to share the gospel and win them to Christ. I enjoyed these times and was reminded that the Lord is bringing international people to us and as followers of Christ we should be seeking them out and inviting them into our lives.
Lastly, we spent time volunteering with Freedom for Youth, an organization that has a mission to reach today's youth with the gospel. Through this organization, kids are taught basic life skills, how to maintain healthy relationships, how to successfully make it through school, etc. while being taught who God is and what He has done for us. The time we spent here was eye-opening and it made me realize how big of a need there is for more organizations like this, not only in Des Moines, but all over the world.
At the end of each night, our group of 20 gathered together for a time of worship and teaching. We praised the Lord together through singing worship songs and listening to God's Word. Something that I will take away from this trip is what it looks like to serve and love people not out of a guilty, prideful, or selfish heart, but out of a heart that is just so on fire for Jesus, that serving and loving people is coming out of an overflow of my love for the Lord. Something that we were challenged with was implementing what we have learned from this trip into our daily loves. The question that was asked of us was, "What is your next Gospel-centered step?" One thing that I am planning to do is go to an Asian market near my apartment at least once a week and just form genuine relationships with the workers and shoppers there. These people are literally twenty minutes away from me, so why wouldn't I go and share the love of Jesus with these international people who have most likely never heard the name of Jesus before? This trip challenged me in many ways and I am excited to see how the Lord is going to use what I learned during my time in Des Moines in my everyday life.
Share