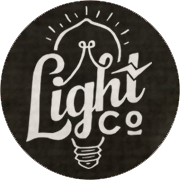 By Abigail Ballard, Grinnell Light Company Director
The first month of starting Light Company in Grinnell has been filled with bonding, smiles, tears, and encouragements for me. Having moved away from all of my friends, and everything that was comfortable, to start a college ministry left me unsure if I was following God or losing my mind. I've never been a person to worry about these things, or need to have people I already know around to feel comfortable, but this left me vulnerable in every way possible. However, because God is God and he can use anything for His good, he's used my vulnerable and anxiety filled state to create a greater reliance on him, and relationships that I otherwise would have not made so quickly.
Through Paragon Church and Daniel and Cody, I have made several connections with younger couples from the church, parents, and high school students who have helped me gain a lot of knowledge about the town and the college. Also, through Light Company, I have already been able to establish a close relationship with one college student, and through that, we have found a couple others to attend Bible Study, and commit to playing in a
Sunday
morning worship band! (And the students have only been back for a little over a week).
I also have had the opportunity to attend
noon
prayer on campus, (which is student led and a time that they get together to just talk about their issues and encourage one another), and that has also been very successful! I've got to know a lot of the students names and aspirations, and they have all been introduced to the idea of Paragon Church and Light Company.
Our Spring Light Co Kickoff is taking place Febuary 5th, and we have already partnered with another church to allow us to use their building and congregation members will be helping make some food for the students! I'm excited to see the turn out, and to spend time getting to know the rest of the students on a more personal level.
Share