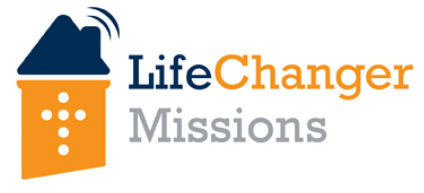 by Gene Stockton, Pastor Heartland Community Baptist Church, Sioux City
LifeChanger Missions is taking on an added dimension in 2016. We have added a missions/evangelism option to our projects. You can bring your group to work home repair projects or you can bring your group to work backyard Bible clubs, park evangelism, food distribution, etc. And yes, you can bring a group from the same church and divide your members between the two options.
Sign up now for June 18-25, 2016 in Sioux City.
Go to www.lifechangermissions.org and sign up today! 
Like us on Facebook www.facebook.com/LCmissions
Providing low overhead and low cost missions service projects to assist people and communities in need of housing repair.
Vision statement: Changing lives one house at a time.
Mission Statement: Training teenagers and college students for Christian missions by transforming the lives of families through home repair and evangelism.
Theme:  "Answer the Call"   Isaiah 6:8-9
About the Project:

LifeChanger Missions is the community outreach arm of the Heartland Interstate Strategy (HIS).  HIS exists to transform our Heartland through planting reproducing churches along the I-29 corridor.  Find out more about HIS at www.heartlandinterstatestrategy.com
Groups are housed in local schools, churches or college facilities. Breakfast and dinner are provided cafeteria-style at the lodging site. Lunch is provided at the work site by a local church in the area of the project.
The local project team leaders work with local city officials to identify homes needing repair for those who meet the low incomes requirements. The types of repair include roofing, exterior painting, exterior window replacement, exterior door replacement, porches, handicap ramps, siding, outdoor steps and walkways.
Youth must have completed a minimum of the 6th grade to participate. College students may also participate either as a student or adult chaperon.
Everyone assigned to a crew, youth and adults, must lodge at the provided facility and participate in all of the daily events as scheduled.
Share