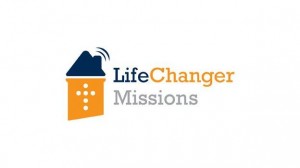 Stay in touch with LifeChanger Missions at facebook.com/LCmissions. 
Are you going to help with this project in Sioux City this year.  Save the date for June 20-27!
LifeChanger Missions is a community outreach project that is focused on repairing homes for low-income families.
Churches are invited to bring their youth groups for this project. We also need adults with construction trade experience and adults who will chaperone the students. The cost per student and adult is $180.  The price includes lodging at a nearby high school and two meals per day (Sunday through Friday) and one evening meal on Saturday the day of arrival.
This ministry was started when World Changers stopped coming to the Midwest region of the United States.  If you're familiar with World Changers this is a similar type ministry. It is now part of the Heartland Interstate Strategy (HIS).
During this event, LifeChanger Missions is willing to train a team from your church or association of churches so you can, in turn, do a project in your city.
Share