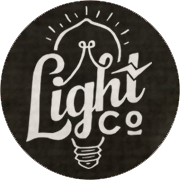 By Geoff Safford, Pastor, New Heights Church, Indianola
Light Company is a local church ministry that works with a local church in a community with a small private college or local community college. The mission is to create a culture where students know, experience and enter into God's Story.
To date, we have 3 churches that are involved with Light Company. New Heights Church in Indianola is the parent church of Light Company working with Simpson College. Crest Baptist in Creston works with Southwestern Community College and Paragon Church in Grinnell is working with Grinnell College. There are 185,000 students in 36 communities in Iowa that are open to this ministry. We have a lot of work to do!
Here are some of the highlights from Indianola:
9 connection groups on the Simpson Campus with 18 leaders. We also had a total of 5 volunteer interns that made it a student-run ministry. The training for these leaders took place 2 weeks before school started in the fall.
A fall retreat at the Des Moines YMCA Supportive Housing Center to work alongside that organization and also work with evangelism in the downtown area. It was a new for many to work in the area of mental health ministry.
A fall fundraiser that allowed us to give funding to Simpson College for Children's Cancer Research. It was a great way for us to partner with the College in a way that showed we want to pour back into the school where we work. The fundraiser also provided scholarships for students to go on mission trips, retreats, and conferences.
A record number of students involved in local church ministry. Students volunteered in areas from greeters to children's ministry to worship arts. We also had a program that connected students to church members to provide homes and hospitality for students. Many of these relationships went beyond a meal to discipling ministry that lasts beyond the school year.
A winter conference that had our greatest attendance ever! We had the privilege of having a great worship leader from a local church. We also had Peter and Kelli Worrall from Moody Bible Institute as our speakers. The weekend was a time of growth in the area of disciple making and learning about how to impact culture with the Gospel.
A mentoring program that allowed 3 of the students to grow in the area of Bible Teaching and preaching. The final series had these 3 students do the teaching under the direction of a teaching pastor from New Heights. 2 of these students are now pursuing seminary degrees and heading into full-time ministry.
A record number of students on mission trips. 24 students participated in mission trips this year. That is nearly 1/3 of the weekly participation attendance (@70)! All of the trips were also led by current or former Light Company students. It is very exciting to see this kind of leadership grow out of the Light Company experience.
A record number of students signed up for leadership for next fall! Interviews are being finished up and training is beginning as May-term is beginning in Indianola.
We covet your prayers as we continue to minister to communities that have private colleges and community colleges. Most of these are smaller communities, and reaching students has to be a passion for that local church. Many of the colleges are private and have other religious backgrounds which make it difficult to be on campus. Please pray the Lord of the Harvest that he will send laborers to these fields that are ready for harvest!
For more information on Light Company in your community, contact: info@lightcompany.org or Pastor Geoff Safford at geoff@newheightschurch.org.
Share