2 Million Women Have Been Transformed Over The Last 17 Years
Join best-selling author Beth Moore at a Living Proof Live event and see how one weekend can change your life. No two messages are the same!
The truth is a powerful tool for life change—the truth spoken in love, taught from a bold and trustworthy teacher will rearrange you.
If you need a break from your hectic life, if you need a few hours that will offer days upon days of renewal in your spiritual life, if you need a place to join together with other women who are doing their best to walk with the Lord in this challenging world or if you just need to be spurred on—if that's you, then you belong with us.
Join us at Living Proof Live. And bring a friend.
Beth Moore's Bible studies and events have impacted lives around the world. Nearly 2 million women have experienced Living Proof Live events and simulcasts. Dig into Scripture with Beth at a Living Proof Live near you!
Unique message at each event – no two are the same
See how the Bible applies to real life – your life
Worship with Dove Award recipient Travis Cottrell
Early bird prices available – Save $10
Reserved seating available in select cities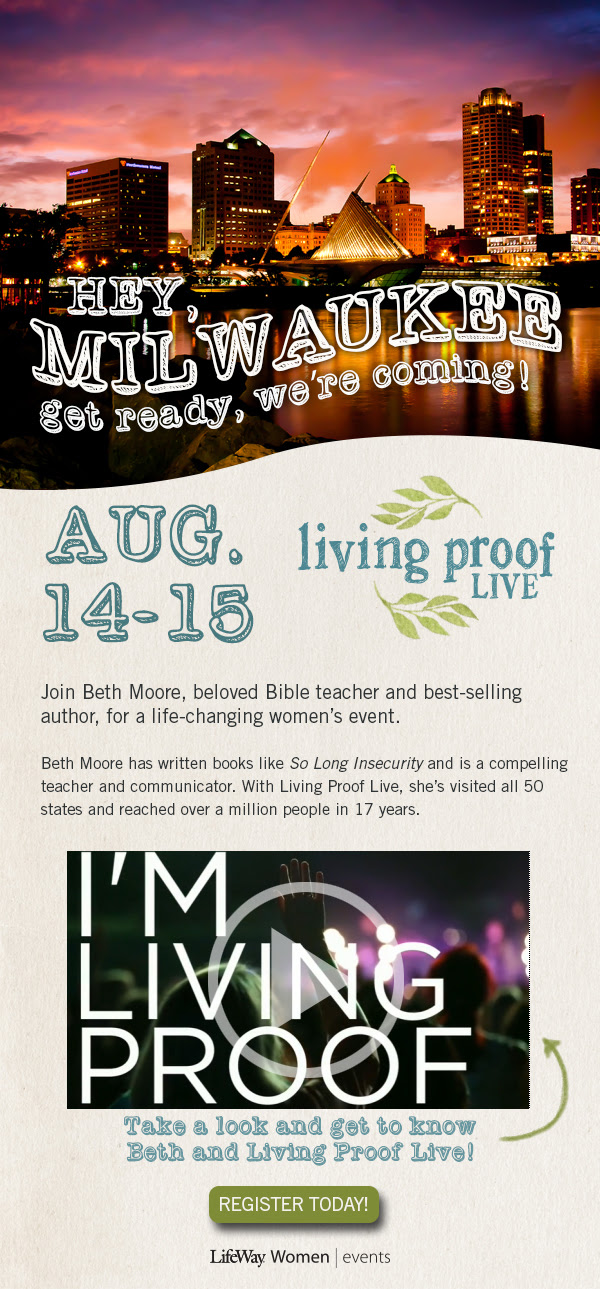 Share