We are pleased to announce a reception for Pastors and their wives on the evening before the BCI Annual Meeting. The reception will be held on November 7 from 5:00 to 9:00 p.m. at the Holiday Inn & Suites in Des Moines.
Paul Sabino, pastor of one of our newest churches, Candeo Church of Cedar Falls will be the featured speaker. Candeo Church was launched in September of 2013 and has grown into a vibrant energetic new church with an active Salt Company collegiate ministry.
The reception will also include live music, a banquet and opportunities for fellowship.  This event is open to senior pastors, pastoral staff and their wives. We look forward to spending this time with our Pastors and their wives during this special event.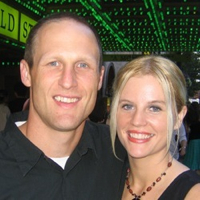 About the speaker:
During Paul Sabino's senior year of high school in the state of Nevada, he met Jesus and life has never been the same.  He headed to Iowa State University and became vitally involved with the Salt Company(TSC), the college ministry of Cornerstone Church.  Three years in, he married Jenni, his high school sweetheart, and went on staff with TSC.  Paul finished ISU with a B.S. in Mechanical Engineering, and has received an M.A. in Theological Studies from Midwestern Seminary.  He has served as director of TSC, family pastor of Cornerstone, and teaching pastor of Westwind Church.  Paul has an awesome son named Josiah, two beautiful daughters – Elley and Claire, and enjoys teaching, discipleship, family time, and all outdoors.
Share