by BCI Staff
Pastors and their wives from 23 churches across the state of Iowa came to Des Moines on April 23 for a weekend of relaxing, reconnecting, and refreshing by sharing good food, good company, good worship, and good teaching. Eleven BCI staff members joined the pastors and their wives, deepening their relationships with the leaders of the BCI churches.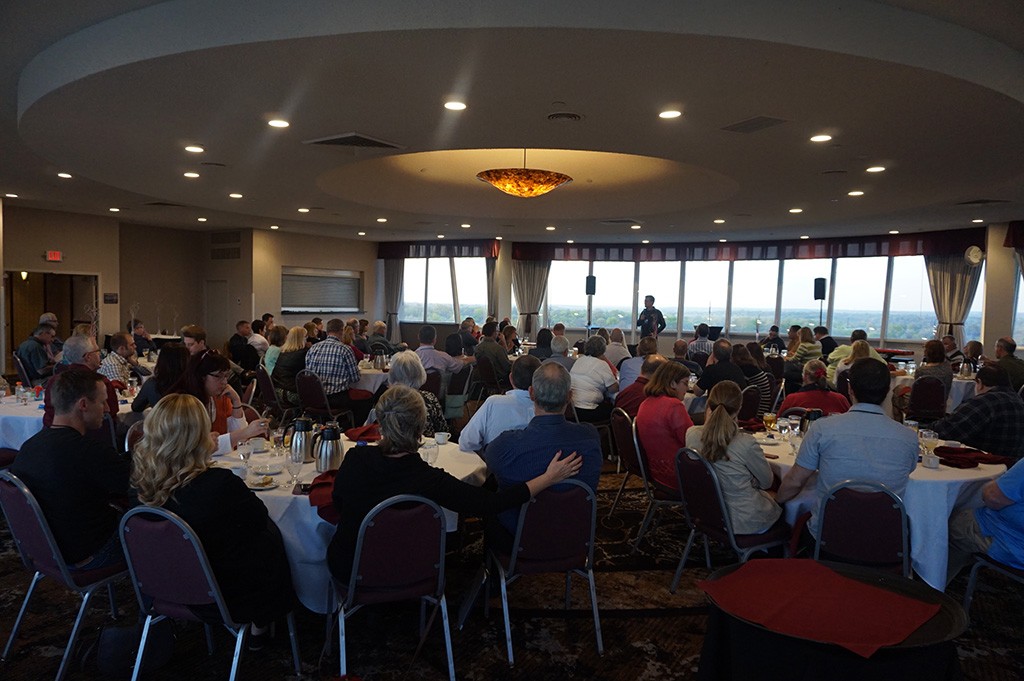 The event was marked by a great vibe that fed a spirit of enthusiasm for the things that are being done by the Holy Spirit through the churches of the Baptist Convention of Iowa.
Pastor Troy Nesbitt from Cornerstone Church of Ames shared his story and the work God has been doing in and through his life over the last 30 years. There was challenge and inspiration through his sharing of the platform with others around the state and allowing them to contribute value.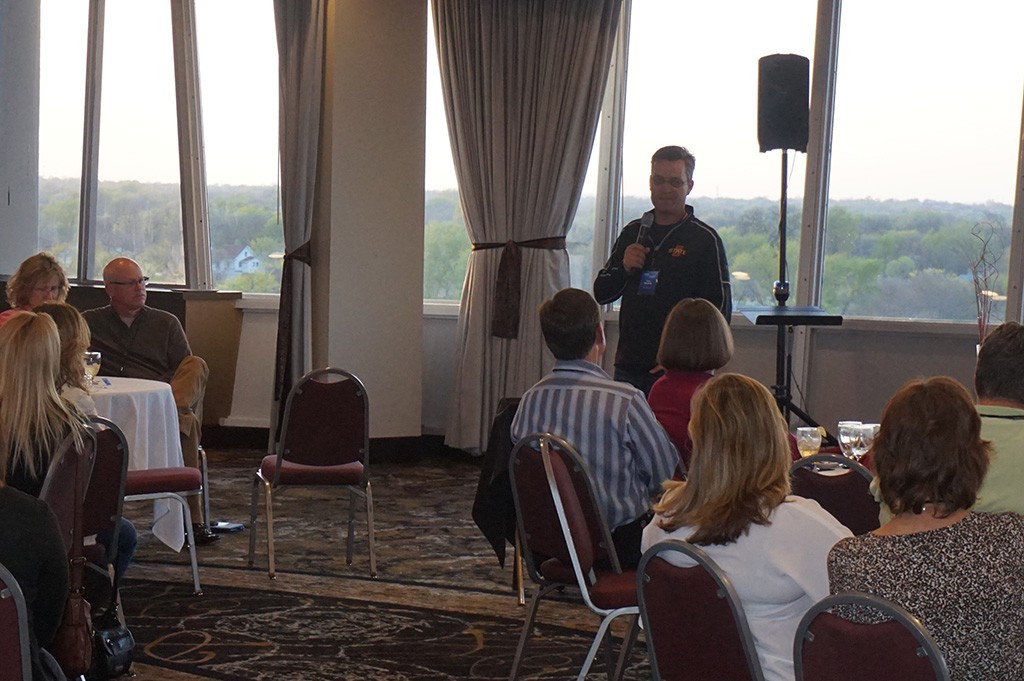 Troy's focus on the profound impact that the Word of God has on all of our lives was particularly meaningful and challenging. Troy reminded the pastors that as men called to lead, they need to be in intimate connection with the Master, and that the overflow of joy from our hearts comes from what is fresh from the fountain of Living Water given daily.
BCI Discipleship Team Leader Chris McRae shared, "The session on intentional leadership was of particular benefit. The gist of it for me was that leaders lead. Sometimes we have to force the issues to the front in order to effectively deal with difficult situations. This will bring about a sense of mission that produces desired results."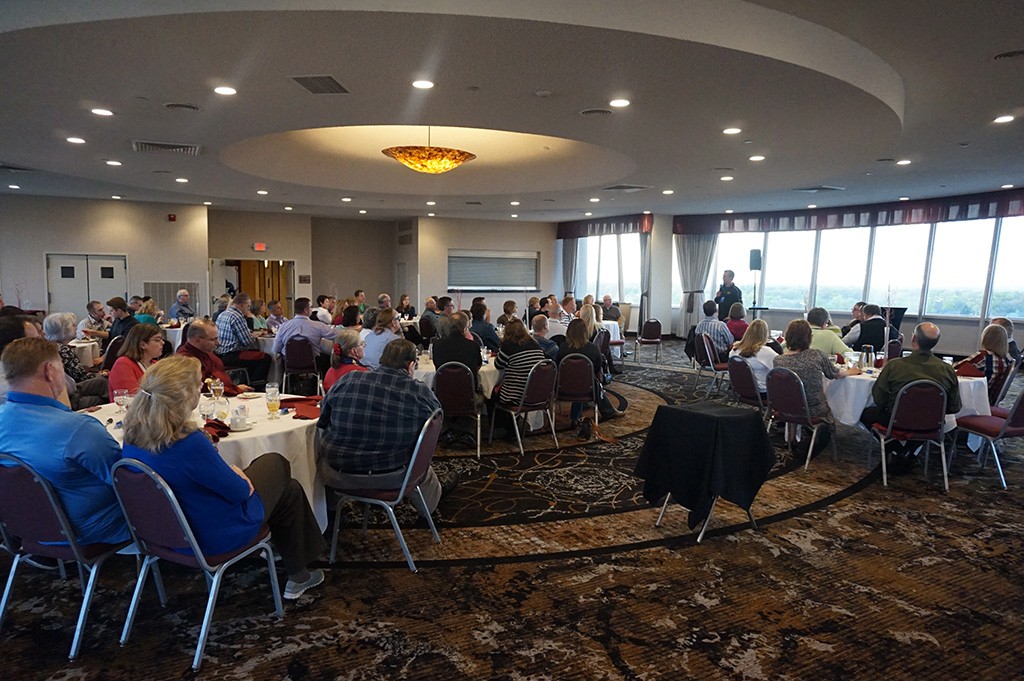 Other comments from retreat participants include:
"Troy was very challenging. I believe God used him to open my eyes and motivate me to act on issues of leadership."
"Thanks for the event, I enjoyed the speakers, their hearts for sharing and seeing the young leaders taking part."
"I was refreshed by the time spent connecting with new and old friends. I was encouraged and challenged by the the authentic biblical teaching."
"I was challenged to lead by example, set the pace, and have a walk with Christ that will inspire others to follow."
"Connecting to others in ministry who are "in the same boat" is always encouraging. It was great meeting others with fresh ideas and passion."
"This was our first time coming to the retreat, and everyone we met has been so welcoming and interested in our lives. Very encouraging!"
"I was encouraged in my time with my husband. We needed the time alone together."
"I enjoyed the hotel downtown and spending time focusing on the health of my marriage."
"I was encouraged to see how many young couples are so active in the state and how God is blessing this change."
Share