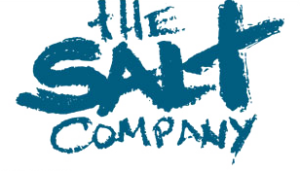 By Kaylee Hunting
Each spring semester Salt Company begins its leadership push.  Current student leaders as well as the staff encourage Salt Company students to apply for Salt Company Leadership through multiple avenues.  It is announced from the stage during our Thursday night gatherings, students taking our Theology of the Gospel course are encouraged to apply, and we ask our student leaders to recruit new leaders.
We believe that students on leadership is the best way we can disciple our Salt Company students.  Salt Company Leaders have multiple responsibilities, and we entrust them to lead a small group discussion weekly with their peers.  Because Salt Company Leadership is so valuable to our ministry, we put a lot of thought and effort into the application process.
First students fill out an application online.  Their current connection group leader is asked to fill out a reference form.  Then two Salt Staff members will interview the student for a 45 minute session.  This whole process spans a four week time period.
This spring I got to interview Kelsey* who I had met in the fall.  Kelsey had gotten plugged into a connection group after her first few times at Salt Company.  In the Spring, I encouraged her to sign up for our Theology of the Gospel course.  Kelsey hadn't originally signed up for leadership, but I asked her to consider applying.  After some thought, she decided to apply.
During the interview, Kelsey felt like she had to come up with a moment where she became a christian.  She shared a story of how she felt guilty for lying in 4th grade.  Throughout the entire interview, I had the sense that Kelsey wanted to follow Jesus, but she didn't necessarily know how to.  She kept mentioning how she should have stronger faith.  We also sensed that she felt like she had to have it all together during the interview.  I challenged her by suggesting that her decision in 4th grade was potentially a decision to be moral rather than surrendering her life to Jesus.  I pointed out that Jesus has actually been pursuing her a ton this year, and then shared the sweetness of Jesus' grace and how that allows us to be broken.  Because of Jesus' grace, we don't have to have our lives all together.  I was able to help her make connections by including terms and concepts that we had covered in Theology of the Gospel.
Kelsey agreed with everything that we said, and before she left she asked, "How do I surrender my life to Jesus?"  It was such a joy to share the simplicity of the Gospel and to see Kelsey's immediate response to it.  It was like all of the pieces of the puzzle that she had been gathering this year finally connected.
*pseudo-name
Share