By Dakota Jackson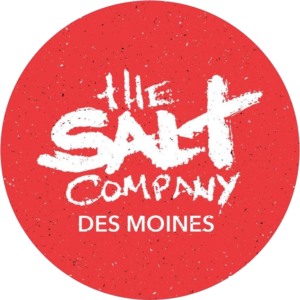 During the month of November, we had some really incredible things happen in the life of our ministry. God is up to some really cool things here in Des Moines, and we are so blessed to be a part of them. The first way that God has been really evident has been in the raising up of new leaders in our ministry. Raising up leaders is one of our foundations for connection groups that we stress from the first meeting of leaders. We have monthly leaders meetings towards the beginning of each month and for the month of November, we decided to open up the meeting to not only our connection group leaders but also those students who they saw as potential future leaders. During this meeting, God provided a crew of people who we were able to look at and see as the future of the ministry
As a result of the meeting, our leaders have also had more of a focus on who they are to be investing in moving forward. Giving our leaders more of a focus has been a really helpful way for them to understand what raising up new leaders looks like for each of them in their connection groups.
The last exciting thing that came from that meeting was a collaboration of our leaders and potential leaders as they planned what it might look like for their groups to have a more missional mindset moving forward. The avenue by which these more missional groups would happen is by taking one group a month and spending it doing something that is incredibly easy to invite people to who don't normally come to group. This was a really sweet way for our leaders to share ownership of the groups with those who they see as rising leaders in their midst.
In terms of more personal and individual stories, the best ones by far from this past month came from the overseas missions interviews that we had. There were so many encouraging conversations that we had with students about their desire to go overseas to share the gospel with people who have no access to it!
One conversation in particular with a freshman gal was super encouraging. We asked her why she wanted to go overseas and her response was mature beyond her years. She, in essence, said that she wants to go overseas so that she can bring the life-changing news of Jesus, which has had such a profound impact on her life, to people who have never heard the name of Jesus before. As a staff, we were continually blown away by the maturity that our students exemplified in these conversations. It is truly something that we can only attribute to God and his work in the lives of the people he has entrusted us with.
Unfortunately, we couldn't send everybody overseas that applied, but we do have a team of four going for two months this summer to bring the good news of Christ to people who have no access to it. We are so excited for the team that God has assembled and is preparing to go do the work that he has prepared for them to do.
Share