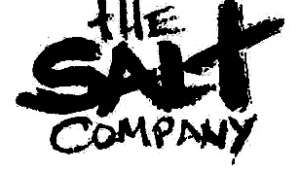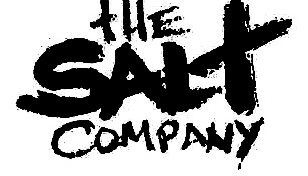 By Aubrey Norville
The Salt Company at the University of Northern Iowa has recently reached out to an elementary school in Waterloo, Iowa. We so desire to love and be invested in our community. We as a ministry want to get out into the community more – if we are The Salt Company we ought to strive to be salt and light in our community. We are starting by partnering with an elementary school in Waterloo – one of the neediest schools right in our backyard. Being that UNI is a teachers college, what better way to invest than to send students to be a positive role model. There are currently 40 students that are spending minimally 40 minute shifts once a week, on select weekdays. The teachers have identified specific students that could use individual attention, and once connected, the college students are able to eat lunch with a student and hang out with them at recess. The first week, students came back with fantastic stories. From kids swarming the students, obsessed with the new faces in the school, to college students spending almost two hours in the school, being able to sit in on classes and get more time with their students.

A lot of these kids have rough lives and lack consistency in their home life. We want to give them a window of time once a week of undivided positive attention from an adult.

We pray God uses this unique opportunity for his Kingdom and Glory. We pray for the elementary kids, that they would see Jesus in the college students, and that the students would be encouraged by the time they get to spend with them!
Every

Monday

night, a group of girls meet on UNI's campus to read the Bible, talk about Jesus, share truth and grace, and encourage one another. On

Monday, January 30th

, Mady, a sophomore at the University of Northern Iowa, surrendered her life to Christ. Mady came to college as a freshman having the head knowledge of who Christ was and even shared that with people who she loved. It became evident that she did not have a relationship with the Lord and was unable to fully trust Him with her life. During this particular

Monday

's group, Mady's heart was fully opened and she began a relationship with the Lord by putting her full trust in Him.
Mady loves it when people pour truth into her life and sacrifice hours of sleep to meet up in the early morning hours to be discipled. She is so faithful when it comes to wanting to know the Lord more and that desire has only grown all the more since she gave her life to Christ. Throughout her life, Mady has struggled with severe anxiety and depression. She knew God's Word and the truth but had a difficult time actually believing it in her heart and trusting the Lord with her life and all her worries.
Since Mady's decision to follow the Lord wholeheartedly, her life has already changed dramatically. Her desire to know the Lord has grown to where she is reading Scripture daily and making that a priority. Her behavior and, consequently, her character have also noticeably changed in a way that is more glorifying to the Lord, especially in taming her tongue. Growing up and into college, bad words were a normal form of speech for Mady. After giving her life to Christ, it was as if those words were instantly wiped away from her vocabulary. This resulted in such a noticeable difference in the way that she communicated with people and definitely brings glory to God. Mady is already seeing the fruit of God's spirit and being sanctified more and more every day as a result of her new faith.
Share