Rock of Ages Baptist Church, Dubuque, installed Reverend John N. Taylor Sr. as their new pastor on May 18, 2014. Pastor Taylor replaces Pastor John L. Young who retired as of September 30, 2013. Pastor Young came back to preach the morning service and the Installation service was preached by Pastor Taylor's brother, Pastor Dennis R. Taylor of Ebenezer Baptist Church of Northport, Alabama.
The Installation Service was held at Rock of Ages' sister church, Grandview Heights Baptist Church, where Pastor Jim Hedrick is the Pastor. Scripture for the day was taken from Isaiah 6:1-8 and entitled "Here am I Lord, send me". Musical selections: Duet by Peggy Jackson and James Bees followed by two songs by The University of Dubuque Gospel Chorus.
Following an inspired sermon; a charge to the Pastor by Pastor Dennis Taylor; a charge to the church by Reverend Young; the laying on of hands by Pastor Dennis Taylor, Reverend Young, SBC Iowa President, Pastor Rod Bradley, Pastor Hedrick, Pastor Tim Bees (First Baptist Church/Dubuque) and Reverend Delora Taylor (Ebenezer Baptist Church/Northport, Al.), Pastor Bradley prayed a prayer of healing for Sister Jo Taylor's mother, Jane Napp, with the laying on of hands by the preachers in attendance. Everyone in attendance praised God, felt the spirit move and was blessed for having attended.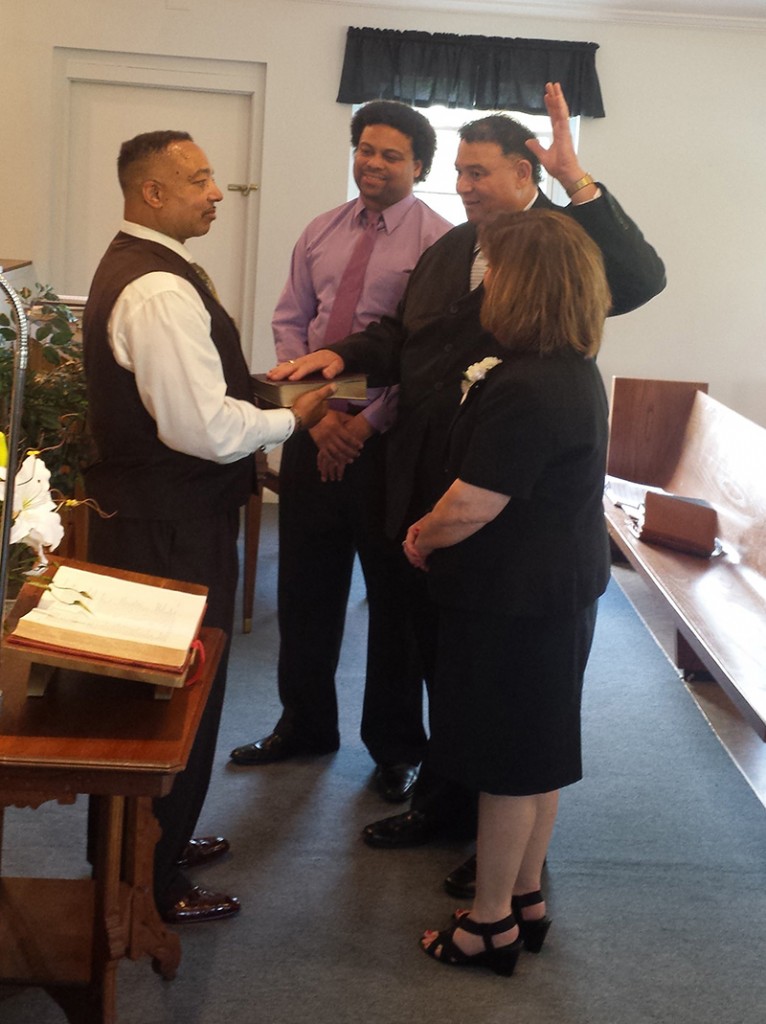 Share