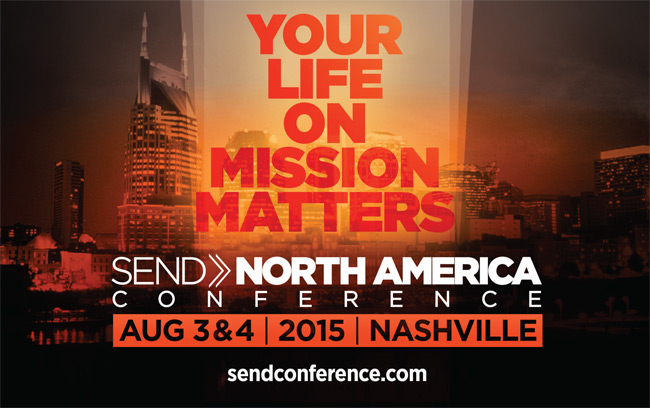 Every Life on Mission Matters
August 3 and 4, 2015 Nashville, TN
The Send North America Conference is a two-day gathering of the church in North America. The heart of this gathering is to see a movement of people from within the church living out the mission of God in their everyday lives.
Our hope for the Send North America Conference is that it would be one of the most significant gatherings of like-minded everyday missionaries in the history of our network of churches in the SBC. We desire to see a true representation of the church: moms, electricians, lawyers, pastors, baristas, deacons, students, and the list goes on. We really want to see a strong gathering of the church in North America with a focus to live life on mission. The conference will include main sessions, breakouts, and networking opportunities and will take place in the heart of downtown Nashville at the Bridgestone Arena. Are you ready to join the everyday mission of God?
BCI will cover the registration fee for Iowa pastors and church leaders. Travel and meals will be the responsibility of the participant.
Share