By Chase Abner, BCI Collegiate Ministry Coordinator
At the end of the spring semester, the Salt Company in Ames gathered graduating seniors for our annual "Senior Supper." This event is designed so that we can honor our graduates, hear their reflections on their time with Salt, and cast vision for them about how they can continue to be involved with Salt Company in their next season of life.
As we sat around the tables, we heard story after story of students who began their walk with Christ as an Iowa State student. Many of those stories began with the student meeting a Connection Group leader and hearing the gospel in one of their group meeting times. Rarely did these conversion stories involve a staff member. Praise God that our students are carrying out the work.
At one point, Director Mark Vance asked students to raise their hand if they became a Christian while at ISU. This picture was the result: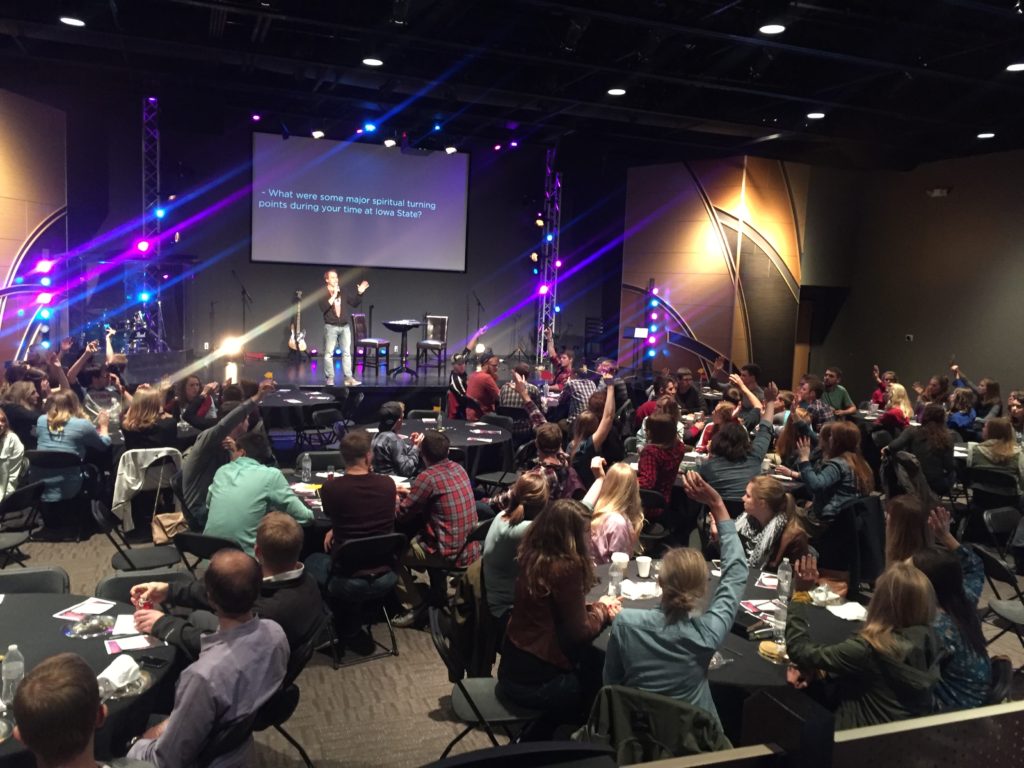 Many more students indicated that they began taking their faith seriously while at ISU.
We're so thankful for what God is doing through our ministry. Time and again, we use this phrase: "We are standing underneath a waterfall of God's grace." May God repeat it again and again and on campuses around the world!
Share