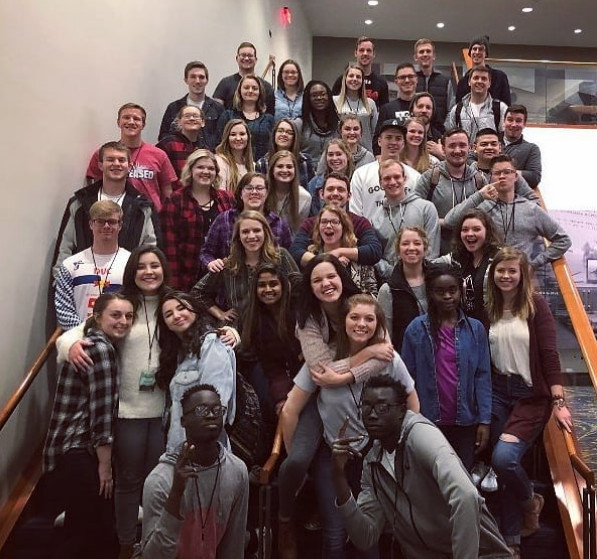 By Dakota Jackson
January saw our ministry navigate through some unique kickoff situations and come out with flying colors. Because we are a campus ministry of more than one campus we must operate on multiple campus schedules. Drake, the campus that we are closest to, has a J-term in which much of the student body is not around during the month. But Grand View and DMACC were in session early on in the month. In order to find a balance of how to serve both schools well we made some adjustments to our original plan for the beginning of the semester and saw a great amount of relational success through the events that we hosted.
The major change was to our start date for Salt DSM for the spring semester. We decided that on January 18th, instead of a normal Salt Company, we would host a highly relational event to connect our new students with some of our leaders and regular members. By God's grace we were able to host an event we titled "Skywalk Scavenger Hunt." We divided our students into teams and we gave them one hour to travel to downtown Des Moines and find a variety of hidden objects in the skywalk system. They then posted them to our Instagram page (@SaltDSM) which allowed us to view them all as a group after the teams returned. It was a great way to start off the semester because everybody had some highly relational time with our leadership team, and there is no group better to pour into our students than our leaders.
In January we were able to welcome back one of our leaders from overseas. Madi, a leader on Grand View campus, studied abroad in Denmark during the Fall semester. We, as a Salt staff, were fortunate enough to be able to go welcome her home with some of her family and close friends. Madi was a leader for Salt DSM last year in its inaugural year of ministry, and has done some amazing things in the life of Salt Company.
Madi shared with us some of the stories from her trip and how God used her to do ministry work while overseas in Denmark for the semester. She was able to share the good news of Christ with some of her classmates as well as people that she met while she was there. This just goes to show how much of a blessing Madi is to our ministry.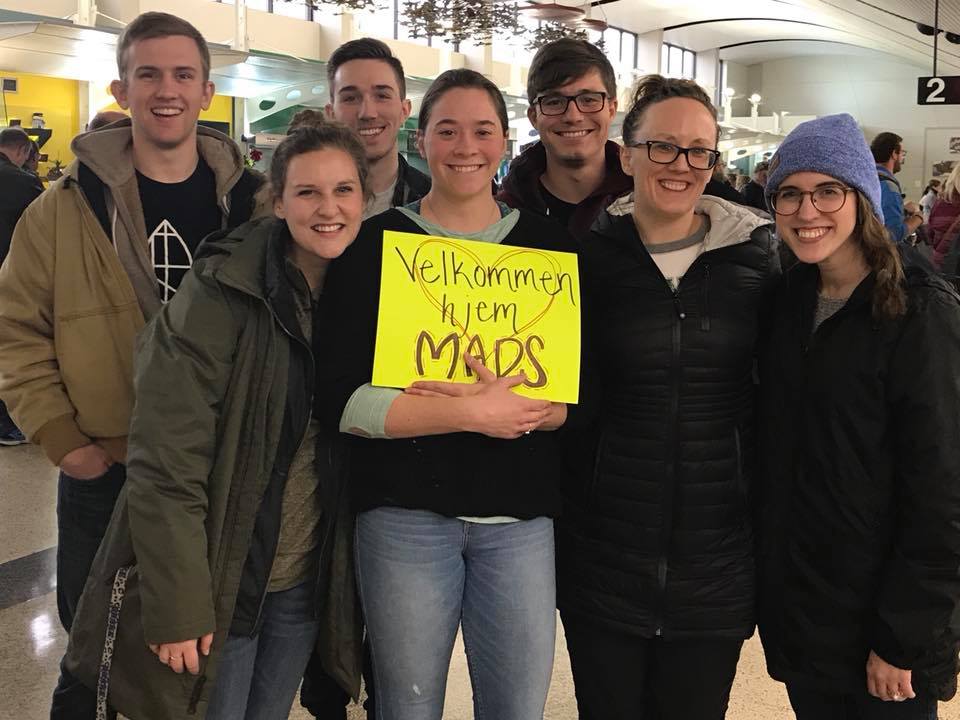 Since coming back Madi has not only been doing a great job of leading students, she has also stood out as a leader of leaders. The other leaders in our ministry look up to Madi and her presence and experience leading has proved to be a huge benefit to our whole leadership team here at Salt DSM. We are so blessed that God brought Madi into the life of Salt Company and we could not be more excited to see all the ways that God continues to use her in the future.
Share