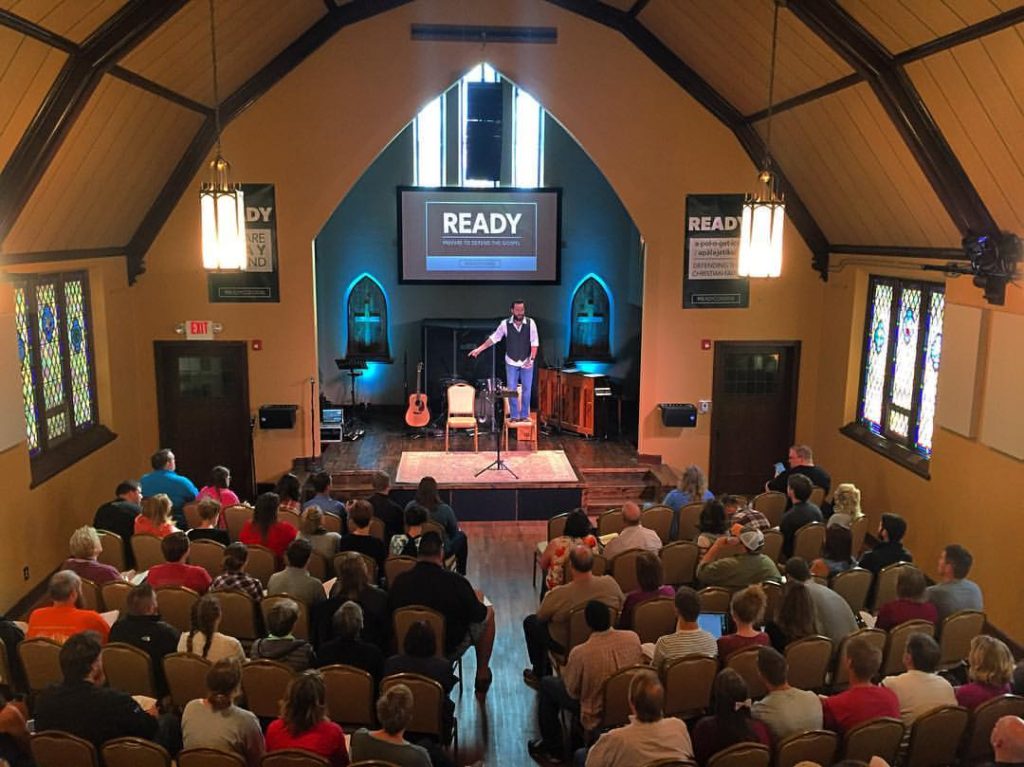 By Ryan Jorgenson, Senior Pastor, Harvest Bible Chapel
Harvest Bible Chapel of Grimes, Iowa partnered with 99.3Fm Truth Network and Apologia Studios to provide their first Harvest Apologetics Conference called READY this past week.  Over 135 men, women and teenagers attended this 2-day conference to better prepare themselves with the Word of God to engage their lost loved ones and friends.  Guest Pastor Jeff Durbin taught why and how to share the Gospel with others as well as specifically how to evangelize atheists, agnostics and Mormons.
The results of this conference have already been seen by many people sharing praises for a renewed and strengthened desire to share the truth with others, asking for prayer to have boldness and opportunities and even multiple testimonies of attendees who have already had spiritual conversations with others using the information they learned during the event.
#ReadyCon2016 is an extension of a greater ministry at HBC called Harvest Apologetics Training Center.  This new ministry provides periodic courses on apologetics throughout the year.  So far they have taught God Speaks: Why the Bible is from God and how do we know it. and Origin: Where did humans come from? Evolved, Created and does it matter?  To listen to podcasts of these session click
here
or watch videos
here
.
Videos and podcasts for this conference are coming soon, but for now, enjoy
this
.
Share