By Pastor Noel Gandy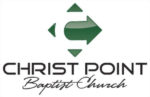 Greetings from Christ Point!
In April, we celebrated one year of moving to Iowa. The first year of ministry here has been a whirlwind! We arrived in Iowa on April 24, 2016 and the wheels have been turning ever since. It has been with the wonderful help and support from many individuals, churches and our home association that the tasks the Lord has charged us with have been accomplished.
I'm thankful that we surrendered to the call to plant Christ Point Baptist Church here in Shenandoah. In studying Jonah, I have realized that God's purpose was accomplished through Jonah in spite of him running from the Lord. I am thankful that it didn't take being swallowed by a whale to get us to Iowa! This has truly been one of the best years of my life. Seeing God move in a supernatural way is a joy that cannot be explained!
Many know I injured my back in April. Through physical therapy, medication, and prayer I am almost fully recovered. Thank you to those who spent time praying for me. I'd also like to thank my parents for making the 1800 mile round trip to help my family while I was out of commission.
We celebrated our first Easter Sunday at Christ Point in April with 67 in attendance. It was an amazing service, one of the best I have ever attended!
In March and April, we began planning for summer outreach/missions. We worked with the town of Farragut to be allowed to share the Gospel there, so we placed a team from Calvary Baptist Church in Waynesboro, MS there to go door to door and have a family picnic in the park. Many more tasks are lined up to take place this summer as July and August are full of teams traveling to Shen to minister. These teams are: FBC Runnelstown, Evergreen Baptist Church, Liberty Baptist Church Waynesboro, Trinity First Baptist Church Beat Four, and Miller County Baptist Association Missouri. Some of the projects these teams will be participating in are: church building improvements and maintenance, Independence Day outreach, and Vacation Bible School.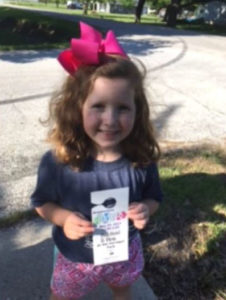 During the spring, our church family studied Ephesians 6 and the Armor of God. We felt God was leading our church to offer this study to children. On May 24th, we began Kids Crusade: The Armor of God. For six weeks on Wednesday nights, we feed the children dinner, and have a service dedicated just to them including music, skits, funny videos, games, a lesson on a piece of the armor, and small group time. We average 25 children a week with this week being our last.
Would you please help us pray for our outreach opportunities on July 4th? We will be in the town parade promoting VBS, and we will be involved in many community events that day in hopes to share about Christ Point and the Gospel.
Thank you and until next time.
"For we are unable to stop speaking about what we have seen and heard." Acts 4:20
Share