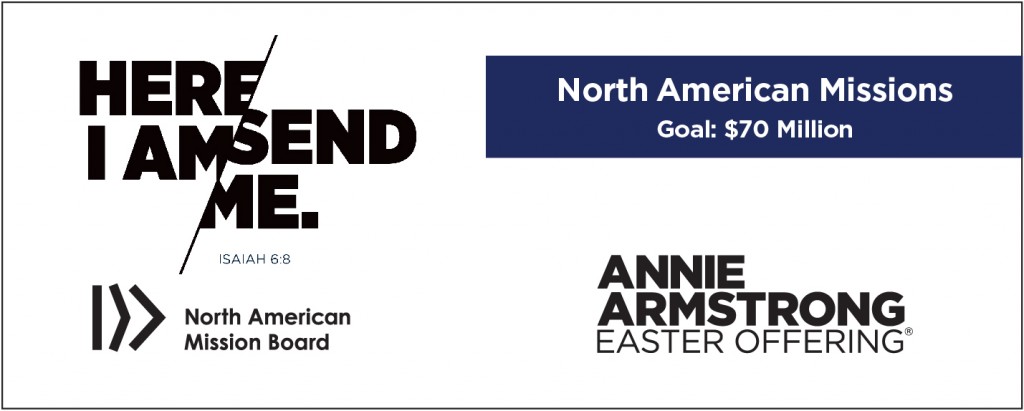 Each Easter season, the North American Mission Board (NAMB) collects an offering for North American Missions.  These funds are invested in places like Iowa to help support ministries to reach the people of Iowa for Christ. These NAMB funded ministries include church planting, leadership development, and evangelism projects.
Below are a few of the recent Church Starts, nearly every one funded in part by the North American Mission Board. Be sure to generously support the Annie Armstrong Easter Offering this month and pray for these new churches and their pastors.
Recent Starts:
2014: Crossroads Church, Red Oak, Ricky Rohrig
2014: Iglesia Bautista Hispana Emmanuel, Cedar Rapids, Gilmer Mauricio
2014: Redeemer Church, Waterloo, Tom Ogston
2014: Redeemer Baptist, Des Moines, Noah Brayman
2015: Capitol City Church, Carlisle, CJ Nissen
2015: Vertical Church, Des Moines, Matthew O'Mealey and Scott Carter
2015: Hosanna Live Love and Laugh Church, Des Moines, Mark Scott
2015: Stonebridge Church, Boone, Matt Yoder
2015: Redemption Hill, Sioux City, Richard Crowson
2015: CityScape, Des Moines, Cameron Scott
Planned Starts:
2016: Cornerstone, Des Moines, Andy Norris and Josh Moklestad
2016: Frontier Church, Des Moines, Cole Deike and Andrew Self
2016: Anthem Church, Stan Hayek, Columbia, MO
2016: Paragon Church, Grinnell, Cody Hinton
2016: Christ Point Baptist Church, Shenandoah, Noel Gandy
For those of you who notice this kind of thing, I'll do the math for you: six of fifteen churches are in the city of Des Moines.
For more information about the Annie Armstrong Easter Offering for North American Missions go to:
anniearmstrong.com.
Share