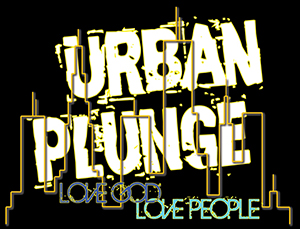 Over the past eight years, groups of youth from Baptist churches all over the country have gone, both to and from Iowa, to love the poor, serve the homeless and care for their communities. The Central Baptist Church Sioux City, Cornerstone Baptist Church Ames, First Baptist Rock Rapids, First Baptist Washington, First Baptist Church George, First Baptist Church Harlan and the  Grace Baptist Church Emmetsburg have all been sent from within Iowa State. Similarly, the First Baptist Church Forest City, the Grace Baptist Church Waterloo, Oak Hill Baptist Church Humboldt, Oak Street Baptist Church Burlington and the Willow Creek Baptist Church have all come to Des Moines for the same purpose;  to trade in their weekends of relaxing in the sunshine, and enjoying their comfortable nights in front of the television, to take the Plunge. The Urban Plunge; forty eight hours of working with the poor; feeding the homeless, visiting the jail; and serving, serving, serving.
The teams had the experience of a life-time, stepping out of their suburban bubbles to discover what life is really like for so many less-fortunate in and around their own nation.
"It showed me I need to help people more to make their lives better instead of only caring about myself. It showed me how important it is to pray for people and help the less fortunate. I am going to try to help someone every day and to volunteer more," said Heather Stevens, from the Central Baptist Church Sioux City.
"I always had a heart to help people, but before the Urban Plunge, I just didn't know how" commented Brianna Simmons, from Oak Street Baptist, Burlington.
During the weekend, all the groups visited 8-9 different faith-based organizations that are working among the poor, discovering what their passions and gifts are, and how best to use them in their local area.
The Urban Plunge, operated by Christ For the City International, does not provide a 'tour of poverty,' but instead, helps participants to grasp how they can use their talents and passions to assist faith-based social-service agencies who already work alongside those who are in great need. They therefore aim to meet need, offer practical love and assistance, and ignite lasting passions to help back home.
"It made me realize how much just talking to someone can make a difference. I realized that all some people need is someone to listen to them. I realized some little things I can do," said Dylan Klynsma from the Central Baptist Church, Sioux City.
The Urban Plunge operates all year round, in Lincoln, Omaha, Kansas City, Dallas, Des Moines and Sioux Falls.
For more information, visit: www.urbanplunge.com
Share