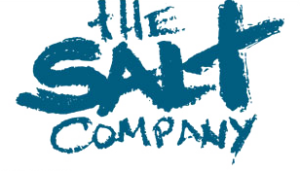 By Ricky, TSC Student
First of all, I just want to say that it's truly incredible what can happen when you surround yourself with the right people and let God do his work. Growing up, I hardly ever attended church services. It wasn't until my family moved to Iowa at the end of my 8th grade year in 2006 that I actually got involved in church at all, and even then it wasn't a huge part of my life. I really only went to hangout with friends and meet new people.
I joined the military two years later, and right away I noticed that there was an extreme among my peers – they were either really religious or really anti-religious. Military has made church services accessible, but I never took advantage of it until I went to advanced individual training (AIT) in Fort Lee, Virginia, which was the fall after I graduated in 2010.
Over that time, I got really close with the chaplain and I confided in him my history with God and my lack of faith, and for a while he was definitely a light for me. When I got back from training in the spring of 2011, I was getting ready to deploy and again my faith took a backseat. It took such a backseat that I stopped proclaiming any faith in God all together; rather, what little faith I actually had.
At this point I was agnostic. I still believed that there was a God; I just didn't know what to think. There was so much wrong in the world that it was hard for me to accept faith anymore. I ended up not being deployed and instead spent a year at home, finally attending Iowa State in the fall of 2012.
I spent a lot of time just having fun and it wasn't until the spring of 2014 that my friend Tyler told me about Salt Company and Cornerstone Church. I didn't think much of it. However, later that semester someone told me about it again, and I ended up actually attending Salt for the first time and the message that night really hit home. That was the only time I attended Salt that semester, but I spent the rest of the semester contemplating my life. In fact, I immediately stopped going to parties and to the bars after attending Salt that one night. I didn't even think about it, I just stopped going.
After the semester ended, I went home for winter break. I remember waking up one day before Christmas and thinking that I needed change in my life. I decided that I wanted God in my life. So, the first week back this semester, I contacted a friend who I knew was involved in Salt and asked him if I could go with him. He agreed, and it was like my life, specifically my faith, hit the fast forward button.
I joined a connection group that night and met some really amazing people who are still influencing my life. Two weeks later I joined Austin's connection group, as recommended by another friend, and I gained so much knowledge, and ultimately came to know God as my Savior as a result. Between my weekly connection group and the random meet-ups I have with Austin, my connection group leader, I really think a lot about what Jesus means to me, and how it should impact my life. Part of the reason I decided to get baptized last week, so early in my faith, is because I understand the impact of Jesus on the world and I love him for that. It just doesn't make sense to me to live for anything else but Jesus. I hope that my decision to pursue my faith impacts my loved ones who don't know Him.
Share