By Dakota Jackson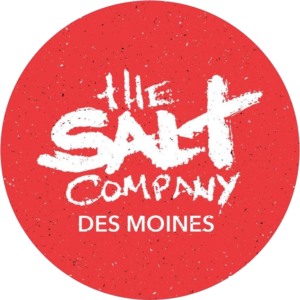 The Salt Company Spring Conference was the weekend of February 2-4. This weekend is always special in the life of Salt Company and it was such a blessing that some of our students got to experience it for the first time. We had 60 Salt DSM students attend the Spring Conference and have been able to unpack many of the incredible stories of what God did in their hearts during that time.
One of the most encouraging things about the conference was the way in which our students bonded with one another. Everywhere that we would look we would see them hanging out in Salt DSM groups, bonding and sharing stories with one another. It was such a cool moment for our ministry to see the way that God had brought so many different people together to Salt DSM to worship him.
One of the gals in our ministry accepted Christ on Saturday night during the night of worship at the Spring Conference! It was so sweet to see one of our leaders walk her through what it meant to follow Jesus and for her to make that decision of faith. We are so excited for her! Moments like that are the ones where we can't help but step back and worship the Lord for the incredible way that he is working through some broken vessels. Seeing the miracle of somebody move from death to life is such a sweet gift that God allowed us to witness in the midst of worshiping him at the Spring Conference this year!
A huge addition was made to the Salt DSM staff team at the beginning of February as well. We are so thrilled to welcome JoÃnna Davis as our women's ministry leader here at Salt DSM! JoÃnna is originally from Texas but connected with our of our pastors, Rechab Grey, during a summer trip in Philadelphia. JoÃnna reconnected with Rechab through a mutual friend and shared with Rechab her hopes and aspirations to pursue working in a college ministry position while taking seminary classes. After just a few short weeks God made it abundantly clear that JoÃnna was the right gal for the job of leading the women of Salt DSM!
Since JoÃnna joined staff at the beginning of February she has made a huge impact on both the women in our ministry, as well as the staff unity as a whole. She has been able to walk some gals through some very difficult situations, while always pointing them back to the cross and reminding them that they are a child of God, saved by grace. It has been incredible to see the hand of God so evident on somebody in the way that she leads young women to a deeper understanding of who they are in Jesus. We could not be more excited or blessed that God has brought JoÃnna to Salt DSM!
Share