by Randyl Meyer-LaMaack, Coordinator, Veritas Church
The Salt Company's annual fall retreat took place at East Iowa Bible Camp October 16-18, 2015.  The air was crisp and the leaves on the trees were just starting to turn as 227 students from Iowa City and Cedar Rapids piled into cars and traveled 45 miles west on Interstate 80 to the camp.  The Salt Company staff prayed with anticipation as the students arrived for registration.
After the students registered and dropped off their belongings in their sleeping cabins, the first session began.  Paul Sabino of Candeo Church in Cedar Falls was the retreat speaker and the theme was The Gospel for Everyone.  Paul used passages from the Gospel of Luke to illustrate how God meets each of us wherever we are in our uniqueness and in our brokenness. The students were reminded that God loves being close to sinful people and that He is always looking to write a new story of grace.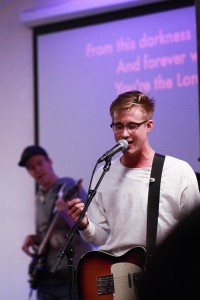 After each session, the students broke into small groups for discussion over the message.  One student leader had this to say about her small group:
I went into the weekend with a mindset of "I've been to two fall retreats already," but I learned so much from the freshmen girls in my group and their hunger and desire to see Jesus in completely new ways.  This made the weekend a weekend of transformation in so many hearts, including mine.
The entire weekend saw God bringing His family together and bonding them under one name above all others.  A student leader saw God answer prayer through his small group saying, "I had been asking God for more vulnerability in my group before the retreat, and then He answered that prayer in our break out time."  His heart was transformed by the truth of the gospel that was spoken over the course of the weekend.  He goes on to say, "I just realized my lack of compassion and saw my need to ask God to give me more because that is what His Son modeled to us."  God's name was glorified and his truth was boldly proclaimed.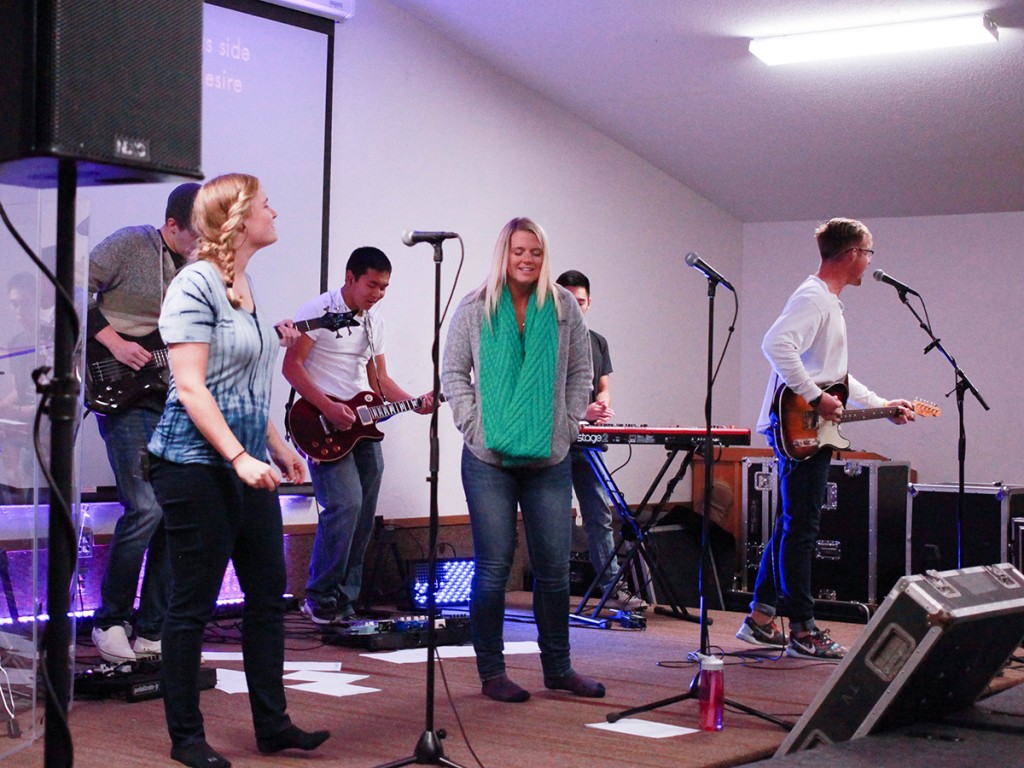 Share