by Nathan Mowry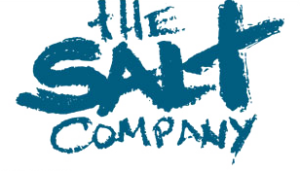 The gospel is central to everything we do at Salt Company. This is why we offer a 9-week class to all of our students called Theology of the Gospel (TOG). Theology of the Gospel is a curriculum written by our teaching pastor, Jeff Dodge. It is an overview of the basics of the gospel. God, man, Jesus, Justification and more are all covered in the course.
TOG classes are done in Iowa State classrooms and offered several times throughout the week. This class is a requirement for all of our student leaders so that they have a good grasp on the basics of the gospel. There are currently around 200 students taking this class right now. The different sections are taught by many of our staff members. One of the classes is designed specifically for freshmen. This section has three purposes: To help Freshmen understand and articulate the gospel, to get them connected to other freshmen, and to help us as a staff raise up the next group of student leaders. There are currently over 100 freshmen attending TOG!
The structure of the class consists of large and small group discussion for one and a half hours per week and the students are given homework each week that takes them about an hour. Within the homework, students are often required to do three things. Each week they are given a survey question to ask three people. We encourage them to ask the same two people each week, and then find a random person for their third person. This challenges our students to get out and not only share the gospel, but learn how to ask questions and listen to others' opinions. In addition to the survey, we have our students memorize several passages pertaining to the gospel. Finally, there is often a third component of the homework, typically getting our students to study a passage.
We're thankful that Iowa State University allows us to use their facilities so that we can teach the gospel. We are also thankful that so many students are interested in growing in their understanding of the gospel. Oftentimes many of the students in TOG grow to understand the gospel personally for the first time through this class. We are looking forward to seeing what God will do this semester.
Share