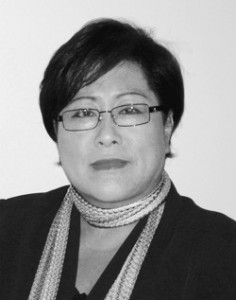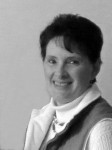 The Lord has placed each one of us in our world at this specific time and place as He works out His redemptive plan for the world.  At this year's state women's retreat, ladies will hear stories of women in the past and present, and come to better understand their place in God's story.
The theme for this year's retreat is "The Story Lives On – My Place in His Story."  The retreat will be held on Friday and Saturday, October 4-5, 2013, at Hidden Acres Camp in Dayton, Iowa.  Women are invited to come as early as noon on Friday in order to settle in and catch some leadership training or leisure time in the afternoon, or if schedules better allow, they may come in time for dinner at 5:00 p.m. The first large group session begins at 7:00 p.m.  For those coming in later, food will be available anytime Friday evening. The Retreat will conclude around mid-afternoon on Saturday.
The two main speakers for the retreat will be Pam Jones, NAMB Missionary in Iowa, and Esther Shin, Multicultural Consultant for Virginia Woman's Missionary Union.
Pam Jones is an ESL Teacher in an elementary school in Sioux City.   Her husband, Wes, is Director of Missions, Northwest & Southwest Associations, and Regional Catalytic Church Planting Missionary for Baptist Convention of Iowa.  Pam and Wes have served with BCI since 2002.  Before then, they served 10 years with the International Mission Board (IMB) in Belize and Guatemala.  Pam will be leading the ladies in Bible Study during the Retreat.
Esther Shin currently serves as the Multicultural Consultant for Virginia WMU.  She is married to Rev. Sang Yun Shin, a church planter.  The Shins have started several churches in various languages throughout the Virginia area and serve as mentors and coaches to other leaders.     Esther will teach small group sessions on leadership and discipleship on Friday afternoon and Saturday morning in both Korean and English.
Other breakout sessions will include Life Mapping Skills, Exploring our Passions, Talents and Gifts, and Ideas for Women's ministry in the church.  We receive funds for the Leadership Development portion of the retreat through a Second Century Grant from the WMU Foundation.
There will be plenty of opportunity for leisure activities which include relaxing walks in the beautiful camp setting, a pool and hot tub, wax hand treatments, and horseback riding if enough ladies show an interest.  In addition, there will be the second annual Jewelry Bazaar and a gently used Book Fair for Christian books, craft and cook books.  The Jewelry Bazaar and Book Fair will help raise funds for Women's Ministry in the state.
Registration covers the cost for the overnight stay and food.  Early registration by Sept. 15 will be $45 per person, and then $50 through the date of the retreat.  All registrations are due by October 1.  Retreat details and online registration can be found at www.bciowa.org.  Registration materials have also been mailed to WMU and Women's Ministry leaders at BCI churches.  If you have any questions, please contact Joni Wilkinson, BCI WMU Consultant, at 515-979-5414 or email her at iowawmu@gmail.com.
Share