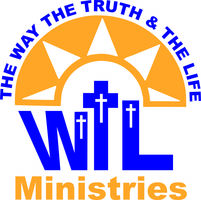 "I am the way and the truth and the Life.  No one comes to the Father except through me."
John 14:6
Established in 2015, WTL Ministries serves Iowa's prison population and their families through gospel proclamation, discipleship in events and programs, and mentoring.
MISSION STATEMENT
"We exist to share Jesus'
transforming love, empowering
prisoners to live in freedom."
Transforming The Hearts Of Prisoners!
We strive to guide each returning citizen with prerelease training throughout the reentry process, fully support their transition and prepare them for their return to their receiving community.  We offer direct services and partnerships with other agencies, to successfully reintegrate each individual according to their needs and geographic area.  We recognize that those who receive the skills, training, education, and support necessary to compete in the formal economy are far less likely to recidivate.
To learn more about how you and your church can partner in ministry with Way Truth Life Ministries you can visit their website: thewaythetruth.life or call 712.330.7259.
Their mailing address is:  WTL MINISTRIES. P.O. Box 105 Okoboji, IA 51355
Share