Read this excerpt from Saved: Life in the Face of Death, a Bible study from The Gospel Project.
There are plenty of people in our society who believe in a God of some sort. Perhaps their view of God is close to the Bible's portrayal. Perhaps their view is different. Nevertheless, the majority of the world's population believes in a higher power, a divine being. Atheistic apologists may make a lot of noise, but most people go on believing God exists, even if they have wide-ranging views on what that God is like or how involved He is in our lives.
Christians also believe in the existence of God, but we're distinct from the world in what we affirm about this God who exists. Specifically speaking, we believe in the gospel — the good news about Jesus Christ and what He has done for us. We don't believe in a generic God or an impersonal force. We believe in God as He has revealed Himself — Father, Son, and Holy Spirit.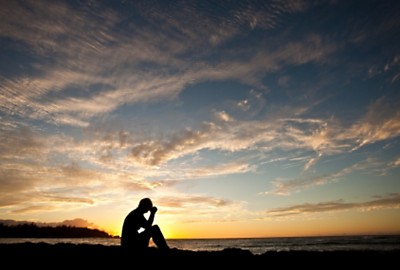 In the apostle John's letter near the end of the New Testament, we see how Christian faith is closely connected to particular truths about Jesus. To be a Christian is to recognize the truth of who Jesus is and what He has done.
"13 This is how we know that we remain in Him and He in us: He has given assurance to us from His Spirit. 14 And we have seen and we testify that the Father has sent His Son as the world's Savior. 15 Whoever confesses that Jesus is the Son of God–God remains in him and he in God. 16 And we have come to know and to believe the love that God has for us. God is love, and the one who remains in love remains in God, and God remains in him" (1 John 4:13-16).
Notice the truths that a Christian must believe. We believe the message about Jesus-that the Father has sent His Son as the world's Savior (v. 14). This means we believe Jesus is the Messiah who saves us from sin.
Getting Jesus' identity right is essential to a biblical understanding of faith. Near the end of John's Gospel, we find this statement: "Jesus performed many other signs in the presence of His disciples that are not written in this book. But these are written so that you may believe Jesus is the Messiah, the Son of God, and by believing you may have life in His name"(John 20:30-31). John specified the purpose of His writing in no uncertain terms: "I want you to believe Jesus is the Messiah." In other words, believe the truth about Jesus' identity.
Jesus Himself warned about failing to get His identity right. In a heated confrontation with the Jewish leaders of His day, Jesus said, "If you do not believe that I am He, you will die in your sins" (John 8:24). This black-and-white statement of truth is difficult to square with our world's understanding of faith that says, "It doesn't matter what you believe, so long as you mean it." According to Jesus, believing the wrong thing about Him has eternal consequences.
By faith, we recognize the truth of the gospel. We believe that Jesus is who He says He is. Closely connected to this message is the promise of God's love. Focus on verse 16 where it says we have come to know and believe God's love for us. At the heart of the gospel is God's love for humanity expressed through His saving work on our behalf. We experience this love and believe it's real. This isn't a fairy tale. We know this message is true.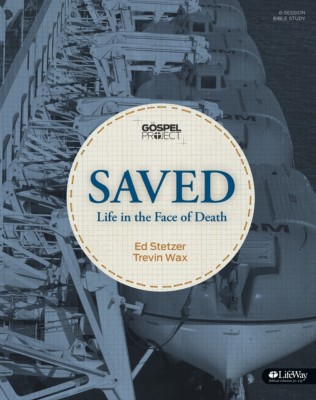 This article is excerpted from The Gospel Project: Saved — Life in the Face of Death by Ed Stetzer and Trevin Wax.
Find more Bible studies from The Gospel Project.
Share