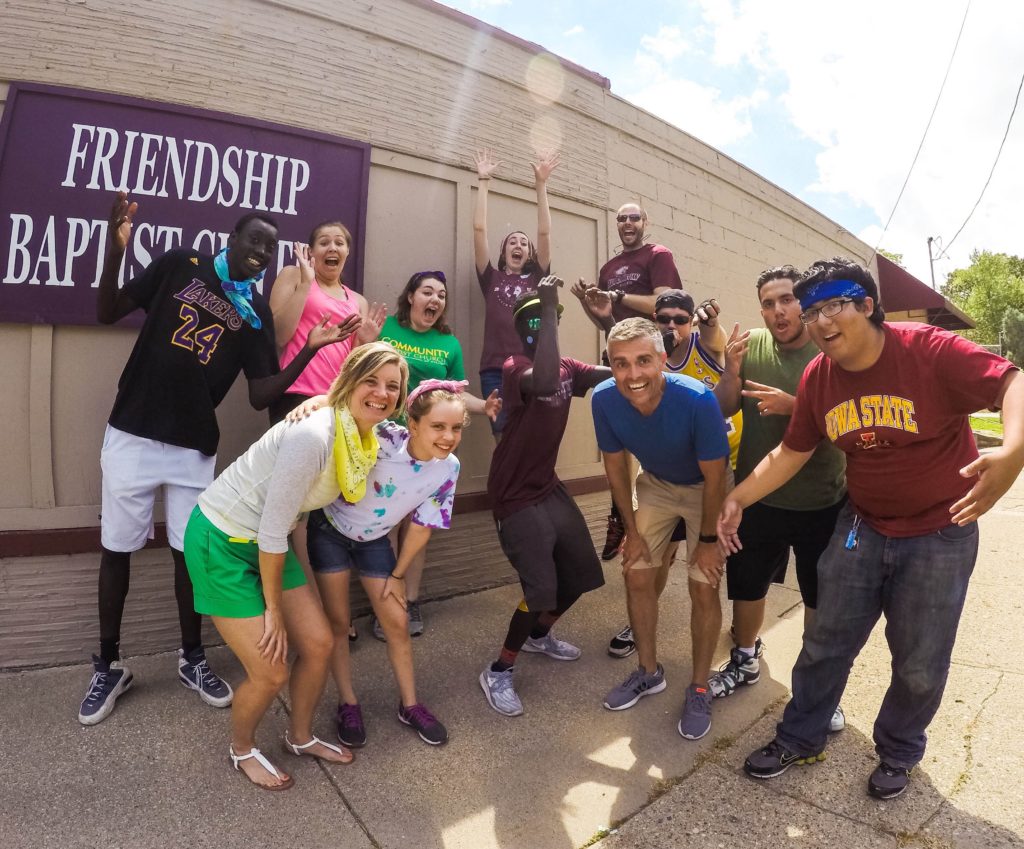 By Jon & Mindy Jamison
The Friendship Baptist Center has a long history of more than 30 years of ministry engagement in poverty-impacted communities in Des Moines.  All of these years have come under the direction and financial support of the Baptist Convention of Iowa and the North American Mission Board.  Recent strategy and funding changes have ushered the Center into a new era of ministry and partnership.
Effective January 1, 2017, the Friendship Baptist Center will be a stand-alone nonprofit entity and will no longer be fully supported by the Baptist Convention of Iowa.  BCI will still continue to partner with the Center, but will no longer be the primary "owner" of the ministry.  Additionally, the staff of the Center will no longer be employed by the Baptist Convention of Iowa.  This means that the Center must generate its own budget for staff, ministry expenses and building and maintenance costs.
A Board of Directors, made up of Iowa Baptists, is already in place and will continue to lead and relate to Center staff.  As the work and ministry of the Center moves forward, please continue to pray for the Center and for how God may lead you to invest in this ministry.
Due to these significant changes, the Center now relies on partners for financial investment like never before in its history.  Partnerships with the Baptist Convention of Iowa, Metro Association, churches and individuals have already begun in an effort to ensure a lasting and fruitful impact through the Friendship Baptist Center.  If you would consider financially partnering with the Center, on a monthly basis, that would be most appreciated.
Below are a few highlights from 2016.
18   People received Jesus as Savior
5   Followed Jesus in Baptism
21   Mission Teams
35   Ongoing weekday volunteers
6000   people fed through ministries
4   weeks of Community Market
4    weeks of Summer Camp at the Center
Clothing Closet has closed and has been replaced with a Community Breakfast ministry
Thank you so much for your long history of investment and involvement in this ministry!
Jon and Mindy Jamison
515.244.1701
Jamison@FriendshipBaptistCenter.org
Share