June 30th to July 3rd

by Ginny Caligiuri, State Director – Iowa Prayer Caucus
Governor Branstad has signed a proclamation encouraging all Iowans to join in the historical Iowa 99 County Bible Reading Marathon to take place in front of all 100 courthouses, beginning June 30th at 8:00 am and ending July 3rd, 2016 at approximately 4:00 pm.  Furthermore he is encouraging all individuals and families in Iowa to read through the Bible on a daily basis each year until the Lord comes.
Please join us as we begin the journey of connecting every county in Iowa through the reading of His Word, out loud, in front of every courthouse!
We will unite in honoring God's Holy Word and celebrating our First Amendment freedoms.  We will unify the body of Christ around the Holy Bible, We will reestablish the reading of the Word in every home so that we may hear His Word, know His Word, and be doers of His Word!  (But prove yourselves doers of the word, and not merely hearers who delude themselves.  James 2:22)
Let His Word be read and the Transformation and Awakening begin in Iowa…the state that carries the heartbeat for this Nation!  
Your help is needed to accomplish the 99 County Bible Reading Marathon. Volunteer today to be a County Captain or Bible reader.
For more information please contact Ginny Caligiuri at IowaBibleReadingMarathon@gmail.com or by calling 641-223-0166.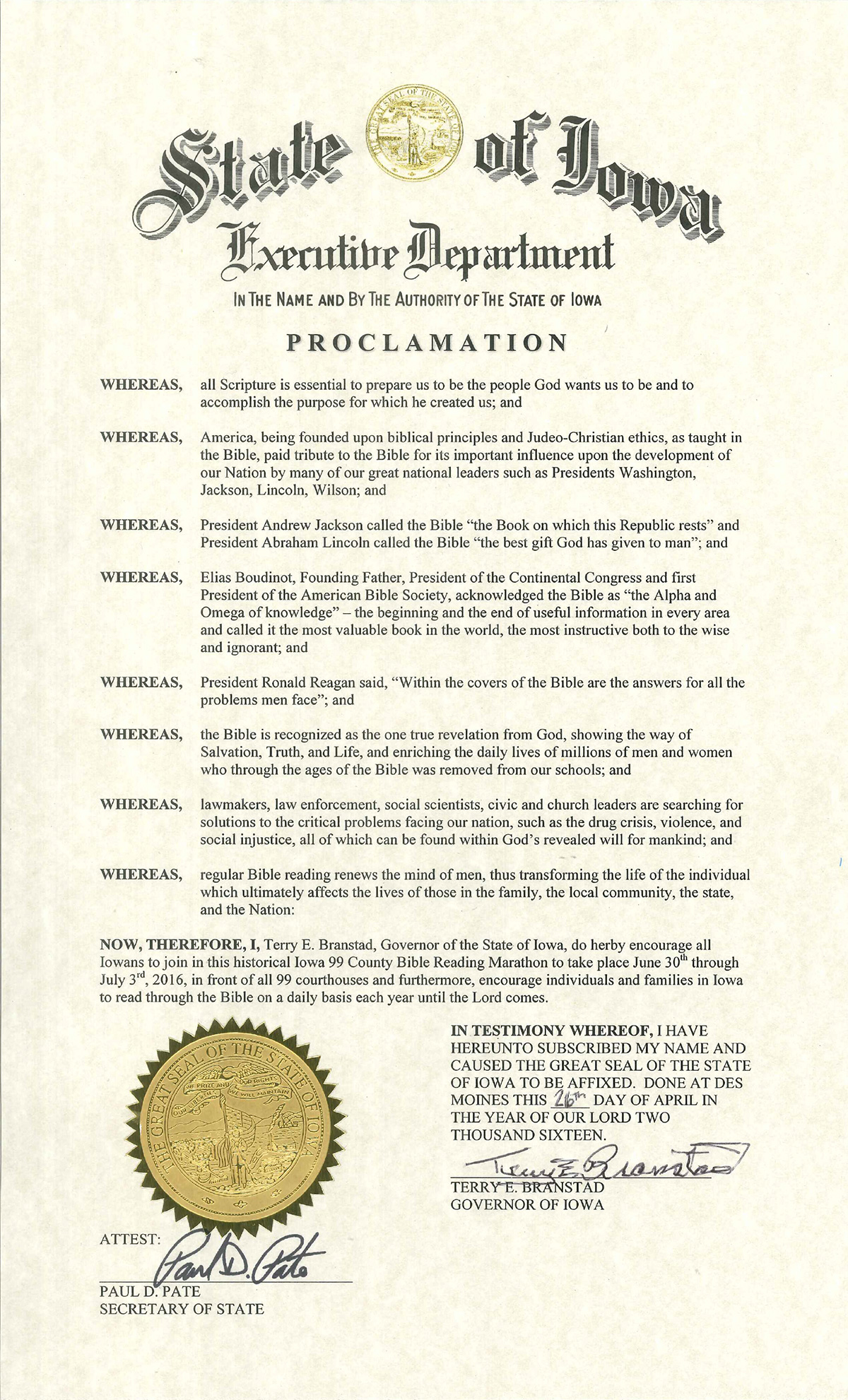 Share