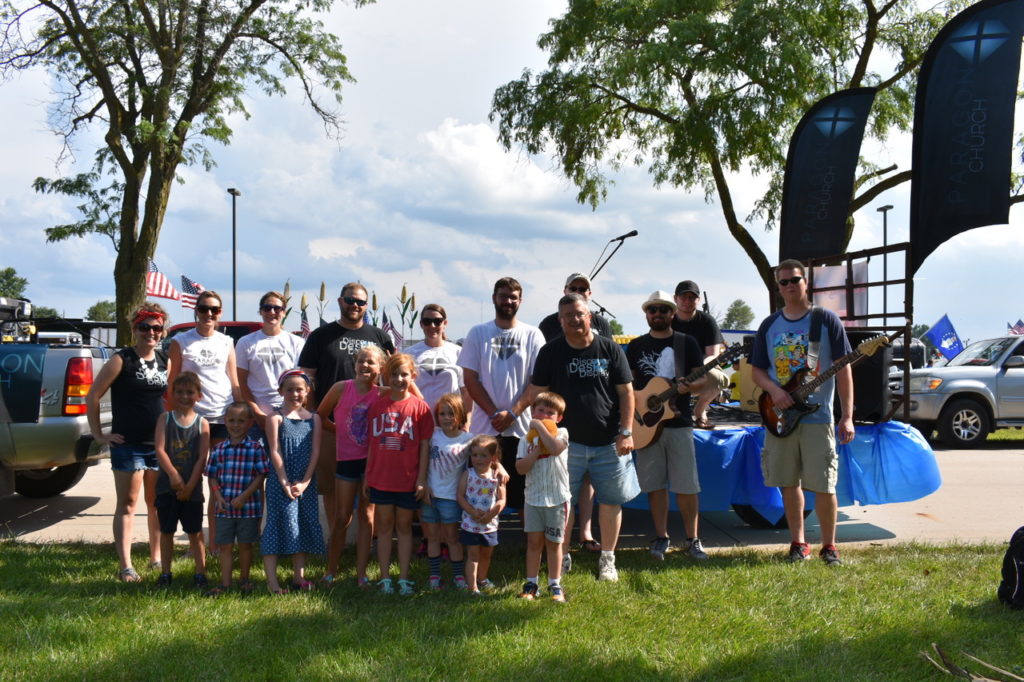 By Cody Hinton, Lead Pastor, Paragon Church – Grinnell
A blistering 2015 April day in the heart of Tampa, Florida—two men in cushy stadium seats sat in a church big enough to call itself a city. Both feeling the call from God, they dreamed of planting a church in Iowa.  This dream that was sparked began to spread and grow. A few months later, a church in Indianola, Iowa , began rallying behind these same two men as God led this church and these men to plan their first church plant. A year after that, one of those men, a friend from Alabama, their wives and their children moved into their new homes in Grinnell, Iowa. With great hopes for the future of what would become Paragon Church, they surfaced for the first time since a conversation about a dream  became a reality. The reality was they had been given a passion: a passion for a city. A passion for a church. A church for Grinnell.
Within a few days of moving to their new homes in the summer of 2016, these two families were on the streets helping runners as they finished the 5k run portion of Grinnell Games. Soon they were immersed in helping the city with block parties, family events, and community festivities. Whole-heartedly engaging with the Chamber of Commerce, they rapidly and fully became a part of the community: Visible. Loving. For the City.
In September 2016, they launched and became the family now called Paragon Church. As Paragon Church, they have only strengthened this passion to be for the city. Being for the city means being where the city is: gathering where the city gathers, caring for what the city cares for, hurting for what hurts the city. This small body of believers inserts itself into the life of the community by volunteering and helping wherever they can. Paragon seeks out needs and finds ways to meet these needs. Of particular note was Easter 2017. While the community has numerous events throughout the year, they did not have a community event for Easter. Inspired, Paragon filled that need by providing what they called "This is Easter." With the help of partner churches and the Baptist Convention of Iowa, Paragon was able to provide a free and public event for the city. Over 300 people enjoyed family activities including sack races, juggling, face painting, food, a photo booth and, of course, an egg hunt. The city's response was overwhelmingly positive, and people couldn't believe the generosity and inclusion offered by Paragon Church and its supporters.
As the relationship with the city grew, the city started bringing needs to Paragon Church, asking for help. When the plans for a community breakfast at this year's Grinnell Games fell through, Paragon stepped in and made it happen. Along with the breakfast, Paragon co-hosted a community worship service which over 200 people attended. Paragon continues to be a presence within the community.
Paragon Church looks forward to being a church For Grinnell for many years to come. Through partnerships with supportive churches and the Baptist Convention of Iowa, they will continue to crave for the realization of a dream that started with just two men—a dream that doesn't end with Grinnell, but a dream for other cities. A dream for all of Iowa. A dream for the world.  At first the dream of a church plant, but now a strong part of a dream for the Kingdom.
Share